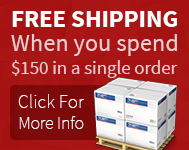 Black Diamond Storm Head Lamp with Red LED - 100 Lumens
See all items by:
Black Diamond
Description

Taking the function and versatility of the Spot headlamp with more power and true all weather, waterproof "go-anywhere" capability.
When you need bright, reliable light in the worst conditions, the fully waterproof Black Diamond Storm offers up 100 lumens of illumination for spotting rap anchors or lighting up the trail. In addition to versatile proximity, distance and strobe modes, the Storm's 2 red LEDs preserve night vision and activate without cycling through white mode.
We also included a lock mode to stop accidental battery drain when the lamp is stored in your pack
One of the most waterproof lamps on the market protected against water immersion down to 1 m (3.3 ft) for 30 minutes (IPX 7)
Features:
1 TriplePower LED, 2 SinglePower White LEDs and 2 SinglePower red LEDs emit 100 lumens (max power)
Red night vision mode activates without cycling through white mode
Sleek low-profile design uses 4 AAA batteries
Settings include full strength in proximity and distance modes, dimming, strobe, red night vision and lock mode
Three-level power meter shows remaining battery life for 3 seconds after switching on headlamp
Protected against water immersion down to 1 m (3.3 ft) for 30 minutes (IPX 7)
Specs:
LED Type :

1 TriplePower, 4 SinglePower

Lumens :

100

Max Distances :

70 meters, estimated (DoublePower LED); 25 meters, estimated (2 SinglePower LEDs)

Max Burn Time :

50 hours= (TriplePower LED); 200 hours (SinglePower LEDs)

Batteries :

4 AAA

Weight Without Batteries :

110 g

IPX Rating :

7
1768
(bd620590B)