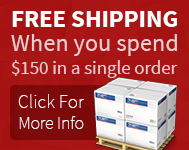 Black Diamond Trail Ergonomic Cork Hiking Trekking Poles
See all items by:
Black Diamond
Description

An all-season pole with an ergonomically angled, natural cork grip to wick away sweat, the Trail Ergo Cork is built for long days in the backcountry. Also has foam going down shaft for grip adjustment on steep climbs.
Designed with universal features to support winter travel and summer treks, these are high value year round poles.
4 season FlickLock system locks the pole into the desired height, which is proven stronger than twist lock methods used with other brands, and offers zero-slip confidence and user-freindly adjustments that do not rely on variable twisting function.
15-degree angle of the grip ensures optimal grip position and the Natural cork wicks away sweat. Great poles for men or women
Features and Specs:
15-degree angle of the grip ensures optimal grip position
Natural cork wicks away sweat
No-slip foam on upper shaft
Double FlickLocks for three-section adjustability
Long Flex Tips, low-profile Trekking Baskets and Powder Baskets
All season pole
Interchangeable Baskets
Carbind Flex Tips
Anti-Corrosive
warranty
Length: (74–140)
Series :

Mountain Series

Weight Per Pair :

516 g, 1 lb 2 oz

Usable Length :

74–140 cm, 29–55 in

Collapsed Length :

73.5 cm, 29 in




Technology:

Trekking Poles

FLICKLOCK


Secure, fast, and easy-to-use, there is no better pole-locking mechanism on the market than FlickLock. It eliminates the uncertainty associated with common twist-lock mechanisms, and provides visual security that you can trust the pole in critical situations.

Aerospace Aluminum Alloy
Aluminum Alloy used providing a savings in material cost without any sacrifice in strength and durability.

Ergonomic Grips
Comfortable and highly functional grips. Specific design grips in the latest material technology.

FlipLock Height Adjust System
Proven locking systemt

Flex Tips
Carbide Flex Tip in most applications

Anti-Corrosive

About Black Diamond




Here at Black Diamond it's all about climbing and skiing. We share the same experiences that you do on rock, ice and snow and these experiences push us to make the best gear possible for our worldwide family of climbers and skiers.

What began with a backyard anvil and a hammer has grown into a global company with offices on three continents that's not just for rock climbers, but one that stands for the spirit of the sports we live, their values and goals, past, present and future. Since 1957, our innovative gear designs have set the standards in numerous areas. This is partly the result of dedication, desire and diligence on the part of an incredible team of people. It's also the result of each of us being climbers and skiers ourselves.

We're a company of users—it's who we are. We're the greatest dreamers about what could be, and the harshest of critics about what exists and because of this—the creation of Black Diamond is a process which will never end. The company today is more committed than ever, thanks to the many people here in the U.S., at Black Diamond Europe and at Black Diamond Asia whose limitless energy and hands-on involvement have created a promising future for all climbers and skiers worldwide.
993
(BD112093)