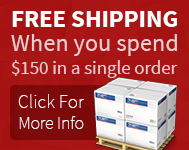 Black Wolf 3L Nalgene Water Bladder Reservoir
See all items by:
Black Wolf
Description

Articulated Bite Valve w/Magnetic Slider. Pivot valve for quick, one-handed on/off action and magnetic clip to keep valve where you need it.

Made from Encapsul material which is a cross modulus blend of "stiff" and "elastic" material for a soft, quiet, clear and rugged reservoir. Super-clean polyethylene encapsulates a flexible core of TPE.

Contains Nalgene® AquaguardTM anti-microbial formula which helps prevent growth of bacteria and mold. Stays taste and odor free and aids in the cleaning process.
The Big Mouth hydration bladder will fit any hydration compatible pack or bag. It features a larger size filling port for easy filling, and easy use bite valve.
Specs:
Material: Polythylene felxible core TPE
Size: approx 41cm long x 20cm wide
Capacity: 3 Litres
1017
(NALG3L)