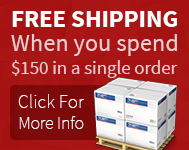 Burke and Wills Coolabah PURPLE Single Dome Canvas Swag
See all items by:
burke and wills
Description

NEW 3 HOOP DELUXE MODEL! The Coolabah is a super deluxe dome and is now also comes in purple colour, making it a unique and perfect swag for camping in all conditions. The Coolabah has a unique front and top entry. The velcro top comes back, for great ventilation and easy entry.
The swag also now comes standard with an eggcrate style 75mm convoluted mattress with cover, which reduces pressure on the body which helps to prevent possible pressure sores. The cradle effect on your body gently relives pressure and provides an even distribution of added support. The convoluted surface also provides increased airflow and in turn stays dry and cool.
The swag includes a heavy duty waterproof canvas base and is easy to set up.The Coolabah is a very versatile and top quality swag that is synonymous with Burke & Wills. The Coolabah is Australian made and is Burke & Wills best selling swag.

FEATURES:
15oz waterproof 100% ripstop canvas and rotproofed
1 Person Swag
3" high density convoluted eggrate style foam mattress
Mattress provides increased airflow and provides added support
Top entry with zip up sand fly mesh
Zip front door with sand fly mesh and 3 eyelets
High density foam mattress with full cover
Side mat and adjustable shoulder strap
Four eyelets on top flap to allow for any tie up
Canvas base
3 X Aircraft strength aluminium poles
Fitted veranda
Peg bag, with 4 ropes and 6 pegs
Deluxe Dome Swag incorporates head and mid bow system
Inside pockets for keys, phone and torch
Coolabah is also available in a double size (green only)
Australian made
Warranty
ALSO AVAILABLE IN GREEN, PINK, bROWN, REDROCK OR AUSCAM CAMO COLOUR

Length: 2150mm x Width: 860mm x Height 800mm
816
(COOLAB-PESGC)