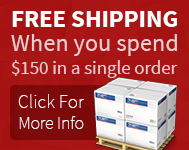 Drizabone Long Oilskin Heavy Duty Riding Coat
See all items by:
Driza-Bone
Description

Totally Australian made and waterproof made by the original oilskin company. The genuine oilskin Driza-Bone Riding Coat is an action coat, generously cut to allow plenty of freedom of movement especially across the back and shoulders. Its traditional wearers were often on horseback so the reinforced elbow patches on the coats are strategically placed on the inside of the elbows, preventing the pools of rain water that naturally formed there from seeping in. The coat is made long enough so the rain won't run into your boots.
The strongest and toughest of the Driza-Bones is the 12oz (340gm) oilskin cotton heavyweight fabric. Its durability and toughness makes it an excellent work coat for protection under the worst conditions.

Large bellows pockets with side entry pockets set behind. There are no exposed raw edges, sleeves are extra long, and the seams are heavy-duty double stitched in areas of greatest stress. The cut of the cape is designed to protect the body just where it is most exposed to rain and cold.
Leg straps are designed to stop your Driza-Bone from taking off in strong winds. Fitted with snaps for optional hood and buttonholes for optional liners.
This coat has all the necessary features. Great for horse riding, work or play. It is also handmade in Australia!

The coat has provision for a detachable hood and wool liner, which can be purchased separately.
Features:
Action coat.
Generously cut.
Reinforced inner elbow patches.
Detachable hood - optional.
Sleeves are extra long.
Seams are heavy duty double stitched.
Fantail.
Leg straps.
Windproof.
Waterproof

Hand made & crafted in Australia
Double snap closure.
Sleeve length to finish midway down hand.
Two way pockets
Storm flap protects against head-on weather.
Back flap closing snaps.
Heavy duty stitched.
High neck strap snap closure
<li ??style1????="><FONT size=2 face=" verdana,="" arial,="" helvetica,="" sans-serif"="">Famous brand
877
(DBRCLH.BRN)