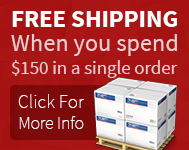 EPE Cocoon Zero Compact Hooded Sleeping Bag
See all items by:
EPE
Description

Currently the only brand in Australia to adopt the standard European standard (EN) for testing accurate temp ratings on synthetic sleeping bags. Until now there was no consistency in the way manufacturers temp rated sleeping bags, but with these you know the Cocoon bag ratings are lab certified and trusted as opposed to other brands that simply guess a bags temp rating...
Designed to keep you encapsulated. The Coocoon sleeping bag range uses maxotherm internal fill fibres which are lightweight, yet capture air, effectively providing thermal insulation. All cocoon bags come a compression sack for tighter packing.
Features tough compression sack, Zipper guard, Draft tube, Hidden pocket, Thermal shoulder collar, Full length side zip No.5 auto lock thats opens like a blanket, and 210T soft touch polyester inner fabric.
Another great feature is a having the additional zip at the feet so the bag can be unzipped at the feet if you want extra ventilation down low.
SPECIFICATION:
Dimensions: 235 x 85 x 65cm
Packed Dimensions: 32(length) x 20(diameter) cm
Weight: approx 2.0kg
Shell: 240T Diamond Ripstop Polyester
Lining: 210T Soft Touch Polyester
Fill: Trade marked Maxotherm Plus Micro Fibre 2 x layer 150gsm
EN Temp rating: 0c lower limit
FEATURES:
• 10 year EPE warranty
• Tapered rectangle shape to the bag which keeps you warmer by reducing excessive air spaces.
• 2-panel hood with multicord closure which makes adjustments easier and adds to the warmth of the bag.
• Tough shell fabric which is a hardwearing ripstop polyesters
• Insulated zip baffle which minimises heat loss.
• 2-way auto lock full length #5 Coil zip which seals in warmth and aids ventilation of the bag.
• Zip guard which reduces zip jams.
• Internal pocket with velcro closure which lets you keep valuables safe when asleep.
• Micro compression sack - 300T Oxford Ripstop Compression carry bag
EN Ratings - setting the standard:
EN13537 is a European standard for sleeping bag temperature ratings.
Two years down the road and EPE continues to encourage all manufacturers in Australia to adopt the EN standard for rating sleeping bags. While any testing method can be questioned, the EN standard has been in use for over 7 years now and is being used in more than 25 countries

Everyone sleeps differently; some people are very warm sleepers while others feel the cold easily. There are many factors that affect your warmth and comfort in a sleeping bag. An important factor is that you use a good insulating mat, so your body heat isn't drawn into the cold ground you are sleeping on. Other factors include your tent or shelter, gender and metabolism, clothing, sleeping bag liner, use of the hood and your daily calorie intake.
Although the EN13537 standard does not identify a single precise temperature a tested sleeping bag is suitable for, it does provide an industry standardised temperature range that a typical user can refer to as a guide for the conditions their bag will be most comfortable in.

The EN13537 standard provides three temperature levels to guide a consumer in their choice

Comfort - the temperature at which a standard woman can expect to sleep comfortably in a relaxed position. If you consider yourself a cold sleeper use this rating to decide the coldest temperature the sleeping bag is suitable for.
Lower Limit - the temperature at which a standard man can sleep for eight hours in a curled position without waking. If you consider yourself a warm sleeper you can use this rating to decide the coldest temperature the sleeping bag is suitable for.
Extreme - this is a survival only rating for a standard woman. Between the lower limit and the extreme rating a strong sensation of cold has to be expected and there is a risk of health damage due to hypothermia. This is an extreme survival rating only, we do not recommend you rely on this rating for general use.
With EPE comes a range of exciting new extreme new adventure gear and travel essentials that lets you go your own way.
Engineered tough using the finest materials for the adventurer of today, Explore Planet Earth is as much at home on top of Everest as it is in downtown Sydney or New York
EPE gear utilizes patented technology and exclusive features that offer superior design, comfort, function, security and are genuinely built to travel the globe
2144
(COCSP00RED)