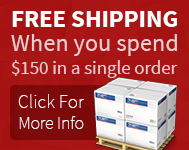 EPE Global 3/4 Shaped Ultralite Self-Inflating Hiking Mat
See all items by:
EPE
Description

Shaped Core series - SUPER compact and light at 400+ grams, this is your ticket to back country luxury. Ideal for backpacking, mountaineering or the light packer, this mat is great for a little extra comfort after a hard day of exploring. The shaped mummy die-cut design helps reduce the rolled volume and weight, making it a lighter choice.
Easy rolling system, stuff sack and repair kit included.
Although the mat is lightweight, the mat has enough padding to make for adequate sleeping comfort. An anatomical shape makes the mat wider at the head and shoulders. A good choice for fast movers and those with an eye on lighter weight travel.
All EPE self-inflating mats use CFC free, anti-fungal open cell foam, have a heavyweight non-slip top and bottom fabric and are fully bonded to ensure they have a long service life and are thermally efficient.
Fabric Top - 150D non slip polyester
Bottom - 150D Rip-Stop Polyester
Dimensions: 122 x 51 x 2.5cm Mummy shape
Packed Stuff bag dimensions (approx): 25 x 12cm
Weight: approx 400 grams
Colour: black/grey
Product Features:
Unbreakable ABS valve

High-density anti-fungal open cell foam

High quality adventure hike mat

Cored construction reduces weight and promotes quick and easy inflation/deflation

Slip resistant polyester shell is fully bonded to the high density open cell foam

Water repellent coating extends durability

Easy-roll self attached cover

Nylon stuff bag

EPE warranty
With EPE comes a range of exciting new extreme new adventure gear and travel essentials that lets you go your own way.
Engineered tough using the finest materials for the adventurer of today, Explore Planet Earth is as much at home on top of Everest as it is in downtown Sydney or New York
EPE gear utilizes patented technology and exclusive features that offer superior design, comfort, function, security and are genuinely built to travel the globe.
2139
(matsut2ccl)