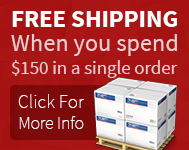 Gerber BEAR GRYLLS Compact Scout Folding Knife
See all items by:
Gerber
Description

Designed for the woolly, wilderness wildman within, branded with the Bear Grylls Seal of Approval...
The merest perusal of Gerber's product lines of knives and multi-tools is enough to reveal the variegation of utility implicit in all their offerings, but it's not until you hold one of their tools in your very own hands that one can appreciate what they truly offer. 'Rugged convenience given roguish guise' could well be Gerber's credo, and it wouldn't be far removed from reality, either; tool pieces forged of long-lasting, hardened materials that fold away into stylish, contemporary casings.
- Features -
Easy to Trace
Belt clip allows you to secure it to your person.
Carbon Stainless
half-serrated half-fine edge carbon steel drop point blade ideal for edge retention and rope-cutting.
Safety in Design
lacks blade securely when open and maximises safety during closing.
Thin and Lightweight Folding Knife
½ Serrated High Carbon Stainless Steel Drop Point Blade - Ideal for edge retention and cutting rope
Nail nick in blade for easy opening
Lock Back - Locks blade securely in place and maximizes safety during closing
Oversized finger notch in handle to minimize slipping
Priorities of Survival - Pocket guide contains Bear's survival essentials
- Specifications -
Physical
Weight - 0.04 kg
Dimensions - 84 mm / 64 mm [closed length / blade length]
Construction - stainless steel [carbon]
- Includes -
Gerber Bear Grylls Scout Folding Knife
Documentation [includes Bear Grylls Survival Pocket Guide]
1928
(fisk31-00076)