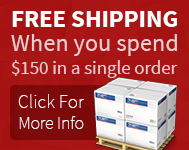 Gerber Gator Junior Machete Knife
See all items by:
Gerber
Description

Rise up from the swamps and tear throught the jungle with the Gator! This is Gerber's take on the classic anti-walker machete. It's a two pronged attack with both a fine edge and serrated edge on the other side. Forged of high-carbon stainless steel.
Built Gerber tough, the Gator Jr is the little brother of the Gator senior and is a packable walkers annihilation weapon. The two-sided blade has both a fine edge for hacking through the oncoming hordes and a serrated edge for rough-cutting through the brittle bones of the undead. For covert, low-profile travel through hostile territory, the Gator Jr. is the perfect machete for lightweight travel.
The Gator Machete wields a 286mm fine edge blade on one side, a high performance serrated saw blade on the other, and the proprietary Gator rubber grip for ergonomic control while using either. The riveted, nylon sheath provides safe, durable transport.
Other uses include bushwalk clearing brush, vine chopping and sawing limbs of branches.
SPECIFICATION:
Overall Length: 476mm
Blade Length: 286mm
Blade Style: Fine Edge Saw
Blade Material: High Carbon Steel
Handle: Gator Tactical Rubber
Weight: 409 grams
FEATURES:
Tactile rubber grip

Fine edge and serrated saw blade on opposite side

Riveted

nylon sheath included

Lanyard cord
2055
(FISG31000759)