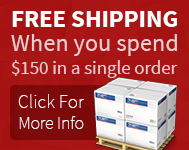 Gerber STL 2.5" Fine Edge Folding Knife
See all items by:
Gerber
Description

While the STL 2.5 may be larger than its predecessor, a fully machined stainless steel handle keeps it ultra thin and light to sit deep in a pocket or purse.
The Gerber STL 2.5 is completely constructed of 7Cr17MoV stainless steel with a titanium nitride coatiing and a super thin machined handle. It weights in at only 1.5 ounces. The fine edged drop point blade is 2.5 inches long, making this knife ideal for everyday carrying. It is great for all those times you find yourself reaching for a knife throughout the day such as opening packages, cutting rope, or even slicing an apple.
Portland USA designed with Lifetime warranty
Key features:
Super Thin profile

frame lock deign

Titanium nitride coating

Surgical stainless Steel blade and handle

Fully Machined Stainless Steel Handle - Thin handle with style and comfort

Full Fine Edge Drop Point Blade
Technical Specs:
Total Blade length: 2.6 inches
Overall length: 6 inches
Blade material: stainless steel
Handle material: stainless steel
Weight: 1.5 oz
About Gerber:
When did we decide campgrounds needed laundromats? When the car stalled,whose bright idea was it to reach for a cell phone instead of a tool?
There was a time when the words "quick" and "fix" were never found together in the same sentence. When our homes needed to be built, we grabbed brothers, fathers and hammers, not a mouse that clicked on Mr. On-line Contractor. Our nation's great accomplishments were a testament to hard work, sweat and ingenuity. After all, we not only put a man on the moon, but built him a rover to drive while he was up there.
What will we achieve today?
Can we turn our cheek to the enemy known as convenience before it makes us helpless? Do we have what it takes to depend solely on ourselves?
As you ponder these questions, we invite you to join us on our mission.
We're Gerber®. We design the tools, knives and outdoor gear that are essential, not only for the task at hand, but for bringing back something lost: our self-reliance.
Gerber. Fend For Yourself.
2012
(fisg31000716)