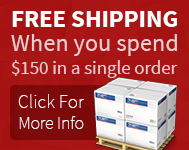 HI-TEC V-Lite Altitude ULTRA LUXE WPI Mens Hiking Boots
See all items by:
HI-TEC
Description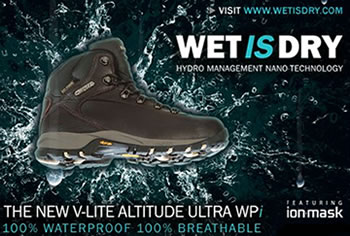 Finally after a long wait, the Altitude Ultra with revolutionary with Ion-Mask™ waterproofing has been launched in Australia is set to revolutionise the way boots are waterproofed. Stay completely dry and comfortable in the V-Lite Altitude Ultra with Ion-Mask™ from Hi-Tec. As Featured in Sports magazine international, Ion-Mask™ is a patented and totally exclusive revolutionary technology that covers every fiber of material, creating a shoe that is completely waterproof and completely breathable.
Featuring ion-mask™ technology, this lightweight ion-mask™ technology boot is treated inside and out, eliminating the need for a waterproof membrane or "bootie construction". In addition, ion-mask™ technology repels dirt and resists stains, resulting in a boot that stays cleaner, longer. Exclusive to Hi-Tec, ion-mask™ technology is set to revolutionise the way boots are waterproofed and makes most other membrane methods of waterproofing primitive and obsolete.
To learn how it works, watch the video and more technical info on the Altitude boot and ion-mask™ technology visit www.wetisdry.com
This super light shoes outer is a waterproof full-grain leather upper with V-Lite design and construction. Comfortable features of the new Altitude Ultra include a gusseted leather tongue, a padded leather collar, and a compression-molded EVA midsole. The Comfort-Tec® insole lends cushioning, while the highly resilient Vibram® rubber outsole reduces shock and foot fatigue. Exclusive designed sole used on this model.
Product Features:
V-Lite design and construction
waterproof full-grain leather upper
ion-mask waterproof technology
fully gusseted leather tongue
It has soft padded leather collar
DuPont Thermostatic moisture & temp control lining
Rustproof hardware
Stabila-Flex contoured bi-fit board for support without the weight
Lightweight compression-molded EVA midsole
exclusive Vibram outsole
Comfort-Tec contoured sockliner
Super lightweight
Warranty
Weight 500 grams
Sizing is US 8-13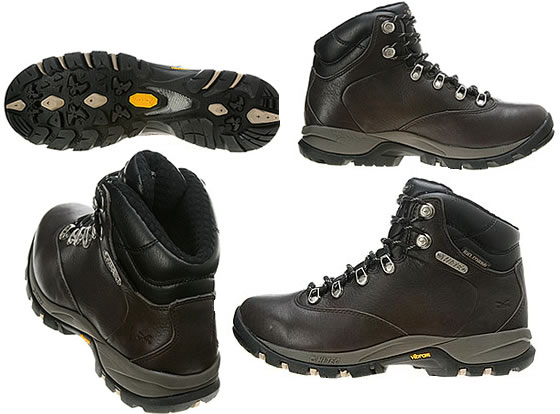 Technology:
Stabila-Flex® Midsole
A contoured thermoplastic lasting board designed within the midsole that offers torsional stability coupled with forefoot flexibility.
Comfort-Tec® Insole
Removable insole offering moisture management, contoured EVA cushioning, and an odor reducing Poliyou® layer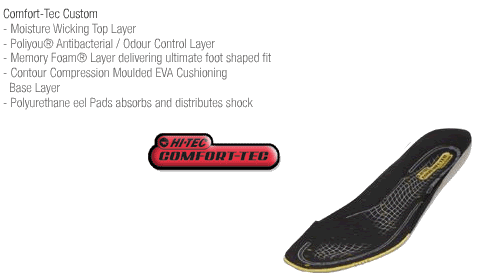 ion-mask™ technology
Hi-tec have adapted their new Altitude waterproof boot to accommodate the latest in waterproofing technology (IonMask).
The Hi-tec Altitude walking boot has been extremely successful for Hi-tec in the hillwalking and trekking markets over the last few years providing the end user with a comfortable, lightweight leather boot at an affordable price. However the boot has lacked the ability to compete with the higher ranges of walking boots with Goretex technology membranes. Such walking boots as the Brasher Hillmaster have continued to outsell Hi-Tec's altitude walking boot as they use membrane technology to enhance waterproofing and breath-ability.
However Hi-tec have launched the new Altitude this week with advanced waterproofing technology only used in the military (IonMask). Ionmask is a new waterproof technology discovered and developed at Durham University. Instead of using membrane technology such as Goretex and Event, the Altitude Ultra now uses a chemical agent which completely waterproofs the whole product. Unlike a membrane the chemical waterpoofing cannot be broken down or 'worn out'. Once it is attached to the boot it covers and bonds with every surface making the product completely resistant to water.
When tested on cardboard, clothing, footwear and many other materials the Ionmask technology completely adapts to each differing surface to ensure that it does not absorb water. Therefore a piece of cardboard can be dipped into a swimming pool for a sustained period of time and come out completely bone dry. The technology is already being sampled on other products such as mobile telephones.
With this technology coming into walking boots, it means that the boot will last as long as the materials used as the waterproofing will never wear down or start to be permeated. Therefore we may begin to see the lifetime of outdoor footwear products last longer giving the customer a better return for their hard earning money. Ionmask will completely revolutionalise the method in which all products are waterproofed and maintained. We will begin to see this technology in clothing, footwear and electrical appliances in the near future. Hi-tec currently have the rights to use Ionmask, but once other begin to gain rights we will see more Ionmask products enter the marketplace.
This does not mean that Goretex products and other methods of waterproofing will die or become redundant as they have their own following of loyal and experienced users. However we will begin to see Gore-tex sales and others alike decline with Ionmask being lighter, more waterproof and more durable.
Vibram® Outsole
Vibram® rubber compounds are highly resilient and durable. Reduces shock upon foot strike and foot fatigue. The award winning Vibram rubber soles are the best performance outsoles that over 1000 manufacturers worldwide uses for their shoes. Vibram soles have are regarded as the leader in outsoles for outdoor and leisure footwear.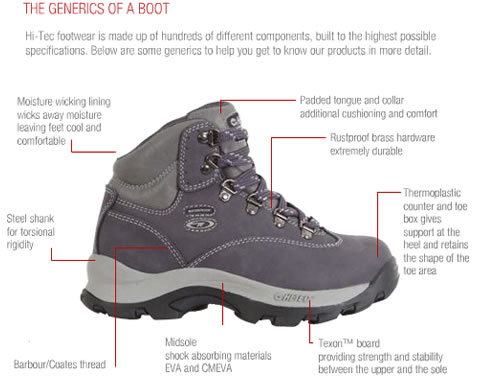 About HI-TEC:

HI-TEC SPORTS was founded in 1974 in the appropriately named village of Shoeburyness, in Essex, England.

It was not until 1982 that the Hi-Tec brand name and logo were globally launched as a result of it's decision to become a major worldwide sports brand. The innovative, successful global development THE brand became a casebook study at the Harvard Business School. Today we are proud to report that there are over 500 Hi-Tec styles being commercialised throughout 80 countries world-wide, under the Hi-Tec Outdoor, Hi-Tec Court, Hi-Tec Golf, Hi-Tec Sport, Urban collections and Magnum brands. A whole family of great products for sports and footwear enthusiasts.

Shoe Conversion Chart

Foot
inches

Foot
mm's

UK/Oz
Shoe

USA
Men's Size

European
Size

USA
Ladies Size

8

203

1

33

8 3/8

212

2

3

34.5

4

8 5/8

220

3

4

35.5

5

9

229

4

5

37

6

9 3/8

237

5

6

38

7

9 5/8

246

6

7

39

8

10

254

7

8

41

9

10 3/8

263

8

9

42

10

10 5/8

271

9

10

43

11

11

280

10

11

44

12

11 3/8

288

11

12

46

11 5/8

297

12

13

47

12

305

13

14

48
706
(hm010)