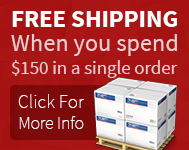 High Sierra AT2506 83L Wheeled Travel Backpack & Daypack
See all items by:
High Sierra
Description
Access to adventure can be found on the road less traveled. Should you choose that road, you'll need gear to handle the curves. Introducing A.T. Gear Ultimate Access! Designed to be as adventurous as you want to be.
Full suitcase style opening with zip-off dapypack.
Pack more - and lug less. Versatility defined, this Wheeled Backpack brings you three bags in one! Use it as a wheeled bag, a backpack or unzip the day pack for a handy carry-on. Plus, its structure makes it one of our lightest wheeled bags. With its smart organizing features and quick convertibility, you can it anywhere and still have room to spare.
The AT ultimate range is the next evolution of modern sports style and lightweight gear destined to take your adventures in a new direction. Features of the range is Diamond-weave Denier Duralite, combined with metallic Mini-weave for maximum durability, telescoping handle with Ergonomic, SURE-GRIP molded-rubber grab handles.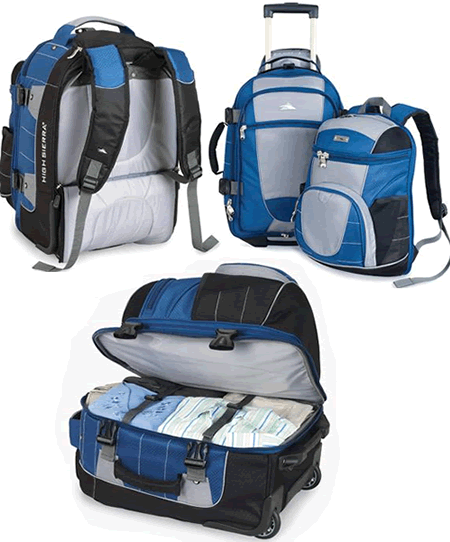 Quickly convertible to a wheeled pack, a backpack, or a daypack, count on this Wheeled pack to give you the flexibility to get you-and your gear- anywhere your road leads.
SPECIFICATION

Dimension: Main 66 x 45 x 39cm, daypack 40 x 30.5 x 14.6cm
Capacity: 83 Litres, weight 4.2kg
Handle: Telescopic trolley system
Material: Duraweave®, Metallic Mini-Weave, 1200 x 1800-denier Duralite®
Colour: Blue/grey
FEATURES:
Very lightweight for a full featured wheeled traval pack

It's three bags in one! Use it as a wheeled bag, a backpack or as a day pack.

Large main compartment with book-style opening and interior clothing hold-down straps.

Hidden backpack straps are stored behind the zippered padded back panel on the main compartment.



Oversized, skate-style wheels are inset into corner-mounted wheel housings.



Locking, telescoping handle is protected with zippered cover when not in use.



Removable front day pack, with zippered accessory pocket, dual side water bottle pockets, organizer and headphone access port, has a back strap to allow the pack to slip over the extended handle of the main bag.

Adjustable exterior compression straps help compress and secure gear.



Adjustable tow strap to attach additional gear.



Reflective piping for added safety
For over 25 years, High Sierra Sport Company has strived to give you the bags you need at a price you can afford. Specializing in adventure travel, our dedication to function, design, and quality shines in each and every one of our products. From athletes and outdoor enthusiasts, to students, travelers, and professionals, our versatile, innovative products are sure to fit your needs.

Founded in 1979 as H. Bernbaum Import & Export Company by Harry Bernbaum and Hank Bernbaum, High Sierra Sport Company has grown to become one of the largest outdoor company in the United States Today, High Sierra Sport Company distributes and sells to more than 1500 retailers and 2250 corporate accounts worldwide.

High Sierra Sport Company is the official supplier of bags to the U.S. Ski and Snowboarding teams, and its memberships include the Outdoor Industry Association and Sporting Goods Manufacturers Association (SGMA).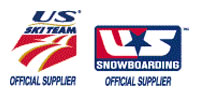 1649
(HSAT2506BLU)