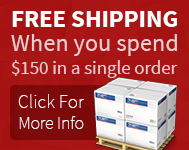 Leatherman New Wave Multi-Tool Leather Sheath - USA MADE
See all items by:
Leatherman
Description

17 Tools in one. Our best-selling multi-tool, now redesigned. Larger knifes, stronger pliers, longer wire cutters and all-locking blades make the new Wave an essential piece of equipment for outdoor enthusiasts and professionals. Manufactured from stainless steel, Wave incorporates a large bit driver - switch bits for a customised tool that meets all of your challenges for the day. Larger knifes with better thumbholes can be opened easily with one hand. And scissors strong enough to cut cloth, plastic and paper.
The Leatherman Wave multi-tool is hands down the most popular model, made famous by its outside-accessible blades that can be deployed with just one hand. When it was redesigned it in 2004, we gave the new Wave larger knives, stronger pliers, longer wire cutters, and all-locking blades. Perfect for any job, adventure, or everyday task, the Wave multi-tool is an international best-selle
Wave comes with a premium sheath Protected under Leatherman's 25-year warranty and made in USA
Specification:
420HC Clip Point Knife
420HC Sheepsfoot Serrated Knife
Needlenose Pliers
Regular Pliers
Wire Cutters
Hard-wire Cutters
Wire Stripper
Large Screwdriver
Large Bit Driver
Small Bit Driver
Scissors
Wood/Metal File
Diamond-coated File
Saw
Bottle Opener
Can Opener
8 in | 19 cm Ruler
INCLUDED BITS: Phillips and Flat Tip Eyeglasses Screwdriver Bit, Phillips #1-2 and 3/16" Bit
Features:
Stainless Steel Handles
Stainless Steel Body
Black Oxide Version Available
Outside-accessible Blades for One-handed Opening
All Locking Blades and Tools
Fixed Lanyard Ring
Sheath
25-year Warranty
Measurements:
4 in | 10 cm (closed)
8.5 oz | 241 g
About Leatherman

From modest beginnings, the popularity of Leatherman tools has grown rapidly. Now, millions of consumers all over the world become Leatherman owners each year, and the LEATHERMAN® brand is recognized as the leader in sales, quality and innovations within the compact multipurpose tool category.
Leatherman products are made in USA and are backed by a 25 year warranty and Leatherman's commitment to excellence. Leatherman tools are considered the leading tools on the market
1090
(YL205L)