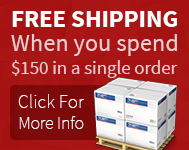 Leatherman Skeletool CX Multi-tool & Knife
See all items by:
Leatherman
Description

Back to basics…Very cool basics. Today's outdoor enthusiasts want to keep weight and volume to a minimum without sacrificing quality and true functionality. While multi-tools have multiple options, they're often heavier with more features than are used on a regular basis. Conversely, pocket knives are light and streamlined, but render themselves useless when necessary adjustments call for a tool.
Enter the new Skeletool platform: Minimal weight, compact size and endless capabilities. The Leatherman Skeletool CX has a 154CM steel fine edge blade, pliers, bit driver, pocket clip and carabiner/bottle opener.
Skeletool CX Blade / 154-CM SS: 154-CM is a high performance American-made stainless alloy known for its sharpness and edge holding ability. It is manufactured with very few impurities, combining three principle elements; carbon, chromium, and molybdenum. Added levels of carbon and chromium enhance the steels' hardness and rust resistance qualities over 420HC. Due to the added hardness resharpening can take more effort.
Comes with Instruction Guide and Leatherman Factory Packaging
Quick specs:
Length: 4 in. / 10 cm closed
Weight: 5 ounces / 142 grams
Materials: 100% stainless steel handles with DLC coating, Carbon Fiber Handle Insert
Included Bits: Phillips #1 and #2, Screwdriver 3/16" and 1/4"
Full Specification:
Specifications

Stainless Steel Body

Tungsten DLC Scratch-resistant Coating

Carbon-fiber Handle Scale

Needlenose Pliers

Regular Pliers

Wire Cutters

Hard-wire Cutters

Straight Blade

Blade Made From 154CM SS

Carabiner/Bottle Opener

Universal Bit Driver

Removable Pocket Clip

Bit Storage in Handle

Phillips #1 and #2 Bit

Screwdriver 1/4" and 3/16" Bit

Made in USA with 25 Year Warranty

Nylon Sheath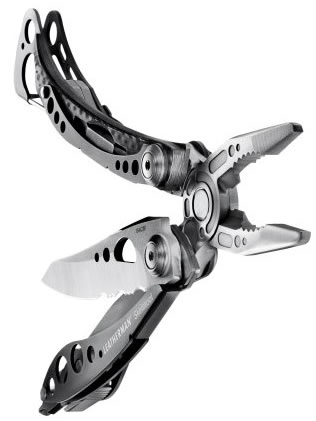 About Leatherman

From modest beginnings, the popularity of Leatherman tools has grown rapidly. Now, millions of consumers all over the world become Leatherman owners each year, and the LEATHERMAN® brand is recognized as the leader in sales, quality and innovations within the compact multipurpose tool category.
Leatherman products are made in USA and are backed by a 25 year warranty and Leatherman's commitment to excellence. Leatherman tools are considered the leading tools on the market.
677
(YL117N)