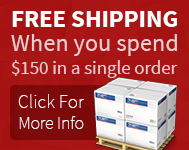 Led Lenser M7R RECHARGABLE Handheld Multi-function Flashlight
See all items by:
LED Lenser
Description





This high performance tactical torch is the most advanced rechargeable flashlight on the market for its size. Basically same as the MT7 but rechargeable.
Amazing new multi-function torch that is as small as the best selling LED lenser P7 but a bit brighter and much more capable and dynamic.
The lamp achieves the same light output as 3 to 4 heavy conventional electric torches*. Circular spotlight or sharply focused beam with a range of up to 255 meters (918 feet).
8 light modes from energy saving to tactical defence strobe and the most impressive is the optional flashing SOS mode!!
The MT7 upgrades the popular T7 with new features that improve functionality for all users. The MT7 produces 220 lumens of focusable light, includes a strobing mode, and features the upgraded Advanced Focus System that allows users to lock in their preferred spot of focus beam. The on/off switch has also been upgraded with a new texturized rubber coasting that provides more water resistance and better reliability.
View the Technical Guide for MT7, M7R & M14 here: www.m-series.com.au
It features an "Advanced Focus System" that allows the beam of light to be adjusted to a multitude of sizes. the light will spread out into a wide, full floodlight, very useful for searching wide open spaces. Another push of the knob and the beam can be focused down into a tight spotlight, ideal for pinpointing an object easily.
The combination of a varying light output with the adjustable beam is unbeatable!
The unique magnetic recharging system is easy to use with or without the included wall mount.
Also includes a protective carry case, with a wall mount, a belt clip, a 240v wall charger and a USB charger
LED Lenser warranty
Specifications of the Led Lenser M7 Tactical Flashlight:
Lumens:

220
Battery:

4 x AAA Li-Ion Rechargeable Battery

Battery Life:

up to 21 hours!
Length: 166mm x 37mm
Weight: approx 306 grams
Switch:

Dynamic microcontroller switch system
Beam distance: 918 feet or 255 metres
Features of the Led Lenser M7 Tactical Flashlight:
2 Energy modes: Energy Saving & Constant Current
3 Light programs: Professional, Easy & Defence
8 Light modes - Morse, Boost, Power, Low Power, Dim, Blink, SOS and Defence Strobe
SOS signal option
one handed operation
Aluminum body
Advanced Focus System
One-handed Speed-Lock Focus function
heigh end power LED
Intelligent belt clip, lanyard & charging holder
Wall and USB-magnet charger
Pre-programmed SOS
Splashproof
Automatic dimming
Protective carry case
Warranty
Microprocessor features:
1. High beam
2. Lowbeam
3. Slow strobe
4. Fast strobe
5. Pre-programmed SOS
6. Automatic Dimming
ABOUT LED LENSER:

Zweibrüder is the world market leader in LED-metal-flashlights. In the production facilities and administration department, humanity is the ultimate measure.
We stand for innovation, top-grade quality and award-winning design, set new standards and develop visions for a better life. Today, we achieve what others only start thinking about tomorrow. We are carried on the wings of imagination, confidence and courage, and long for a new, better world where to make our home.
1447
(ZL8307R)