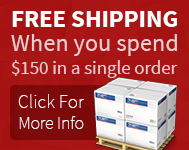 LED Lenser P7 Handheld Tactical Flashlight
See all items by:
LED Lenser
Description





The LED LENSER® P7 has been designed for pros and users who expect only the best. This flashlight is equipped with Advanced Focus System lenses and with the focusing mechanism of our newly-developed Speed Focus. The lamp achieves the same light output as 3 to 4 heavy conventional electric torches*. Circular spotlight or sharply focused beam with a range of up to 250 meters (900 feet).
The P7 has a modular design, a Dynamic Switch (an important feature for police and armed forces), and three different brightness levels. One set of inexpensive batteries provides up to 120 hours** of light (in economy mode). Purchase LED LENSER® P7 and you get the best lamp LED LENSER lighting research has to offer.
It features an "Advanced Focus System" that allows the beam of light to be adjusted to a multitude of sizes. By twisting the control knob on one direction, the light will spread out into a wide, full floodlight, very useful for searching wide open spaces. Another twist of the knob and the beam can be focused down into a tight spotlight, ideal for pinpointing an object easily.
The combination of a varying light output with the adjustable beam is unbeatable! Also includes 4 AAA batteries and carry box.
Light emitting diodes are microstructure solids and completely shock resistant. They last a 1,000 times longer than conventional light bulbs, put halogen bulbs in the shade, hardly give off any heat and consume less power. LEDs contain no detrimental filling gases and emit no ultraviolet light. Thus, they are going to play an important role in any future concepts for environment protection. Furthermore, their small size allows for completely new, undreamed-of applications.
Specifications of the Led Lenser P7 Tactical Flashlight:
Lumens: 200
Watts: 2.43
Batteries: 4x AAA
Battery Life: 120 hours
Length: 133mm
Weight: 192 grams
Switch: Dynamic microcontroller swith system
Beam distance: 738 feet
Features of the Led Lenser P7 Tactical Flashlight:
Aluminum body
Advanced Focus System
One-handed Speed-Focus
Three step Quick-Cycle switch function press for maximum light, click for low light, click again for high
Batteries included
Carry Pouch and box set
Warranty
About LED Lenser:

Zweibrüder is the world market leader in LED-metal-flashlights. In the production facilities and administration department, humanity is the ultimate measure.
We stand for innovation, top-grade quality and award-winning design, set new standards and develop visions for a better life. Today, we achieve what others only start thinking about tomorrow. We are carried on the wings of imagination, confidence and courage, and long for a new, better world where to make our home.
534
(ZL8407)