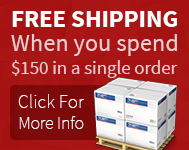 LED Lenser X14 Tactical Hand held Flashlight - 450 Lumens
See all items by:
LED Lenser
Description




Patented model. A remarkable lamp head with two synchronized light sources (X-LENS Technology) is the most outstanding feature of the X14. This focusable LED lamp from the Led Lenser Xtreme series achieves an impressive light output. Up to 450 lumens radiate from the lamp head, converging to form a focusable, circular light cone. Three light programs with up to eight light functions (Smart Light Technology) allow for individual configuration.
Because of its light programs, the X14 is not only suitable for sports and hobby purposes, but also for security personnel or for tactical applications.
Luminous flux (lumens) resp. max. beam distance (meters) in the brightest function when switching on with new set of fully charged rechargeable batteries. Average values that may vary+- 15% depending on type of chip and rechargeable battery.
Average hours of burning life as measured in the least energy-consuming mode and until residual luminous flux amounts to 1 lumen.
Specifications:
Output 450 Lumens*
Effect Range - 350m*
10h** down to 1 Lumen
Advanced Focus System - Spot to flood
SLT - Smart Light Technology (Please refer to the 2nd photo)
2 Energy modes: Energy Saving & Constant Current
3 Light programs: Professional, Easy & Defence
8 Light modes - Morse, Boost, Power, Low Power, Dim, Blink, SOS and Defence Strobe
Speed Focus with lock function
Splash-proof
Aluminum Body
Three step Quick-cycle switch function - press for maximum light, click for low, click again for high
Extra Information
Includes:
4 x AA batteries
Intelligent belt clip
Wrist strap
3 Years Australian Warranty
2073
(ZL8415)