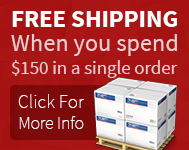 LEKI Cressida Speedlock AERGON LADIES ULTRALITE Hiking Poles
See all items by:
Leki Poles
Description
Made in Europe.

The Leki Cressida Ladies Makalu Ultralite is a women's specific pole that has a maximum length of 125cm and is perfect for 95% of all women, and gives the result of a considerably shortened packaging size. Grips are AERGON Thermo positive angle Cortec Cork with that are tailored to the smaller wrists of ladies.
With the new Speed Lock flicklock height adjusting lock sytem, LEKI sets new standards in locking forces for poles with similar external locking feature throughout the international market. The new speedlock adjustment is much faster to adjust, strgonger and easier to use than conventional twist lock mechanisms used on other models.
4 season SpeedLock system locks the pole into the desired height, which is proven stronger than twist lock methods used with other standard twist lock models, and offers zero-slip confidence and user-freindly adjustments that do not rely on variable twisting function.
Weight is approx 220 grams per pole and grips are premium Thermo Foam that are use on the flasghip LEKI ultralite models.
The AERGON iS the first grip designed from the ground up specifically for trekking and touring.
These heat treated all Aluminum 7075 Ultralite poles provide a comfortable Ergometric positive angle Grips and lock security comfort straps.
Carbide Flextips are added security on rock and ice.
Features Ultra Sonic finish, middle and lower section anodized, interchangeable Basket System, positive angle corklite grips.
Specification:
| | |
| --- | --- |
| Shaft: | Aluminium 3-section, HTS 6.5 |
| Grip: | Positive AERGON corklite |
| Strap: | Lock Security Compact Strap |
| Basket(s): | Performance Trekking |
| Sizes: | Adjustable 57 - 125 cm |
| Weight: | approx 220 grams per pole |
| Material: | 16/14/12 mm aluminium HTS 6.5 |
| Warranty: | 5 year Warranty Against Breakage. |
| Special Features: | Carbide Flex Tip / Interchangeable basket system / SPEEDLOCK System /Ultra Sonic Finish / Middle and lower sections anodized |
LEKI TECHNOLOGY USED IN VARIOUS MODELS:
Ergonomic Grips:
SHAPE/POSITION/POSITIVE ANGLE:
15˚ Positive Angle

– Located just below the Grip this bend in the upper shaft section places your wrist in a neutral and relaxed position

Ergometric

- Shape and design incorporates the Positive Angle INTO the grip. The main benefit is the smaller packing size of the pole by up to 4"

Straight

– The Grip is not positioned in a Positive Angle

Cane style

– Shaped like a cane but easier on the wrist
Straps:
Automatic Comfort Strap

- the adjustment comes from a cam inside that locks the strap length with downward pressure of the hand

P2 Strap

-

has a one-touch strap adjustment with an external locking tab
Grips:
There are different Grips on models in each series of poles. Material, Shape/Position on the shaft and Positive Angle are a few distinguishing features.
MATERIAL:
COR-TEC (cork)

Thermo Foam

ErgoSOFT Rubber

Plastic
Interchangeable Baskets
Allows for quick and easy change of baskets to meet any terrain condition. Keeps the poles from slipping into mud and soft soil (practice environmental stewardship by using your Baskets!). Several basket designs available.
Flex Tips
The Carbide Flex Tip provides maximum hold and stability on hard surfaces.
Anti-Corrosive
Anodized middle and lower sections.

THE LEGEND OF LEKI
LEKI, the world's leading manufacturer of ski, hiking and trekking poles, had its start in Kircheim, Germany as a hobby of its founder, Karl Lenhart, an airframe mechanic and avid skier. Lenhart believed aluminum would make a superior ski pole compared to the heavy steel models available in the late 1940's. After successfully creating light- weight poles for his friends, in 1954, the hobby became a full time business.
LEKI originated the use of nylon webbing for straps and created plastic molded grips and baskets in place of metal and leather. Additionally, Lenhart developed an aluminum tempering process that produces pole shafts with incomparable strength, durability, and reliability.
In 1984, Klaus Lenhart, Karl's son, assumed leadership and shortly thereafter developed the first dual- component grip. He is also responsible for improving adjustable pole-locking technology and grip innovations such as the Trigger "Click-In" system and COR-TEC, a material made of real cork and latex.
As the ski market continued to flourish, LEKI began manufacturing hiking poles primarily for European mountain guides. The concept of using two poles as a means of relieving stress on knee joints and the lower back appealed to climbers who also saw benefits in performance and safety. LEKI poles eventually caught on with the general hiking and trekking population that recognized and appreciated the preventive health benefits as well as the climbing support and stabilizing effects. In 1990, LEKI USA was incorporated.

The North American market has embraced the company's line of alpine, Nordic, back country, mountaineering, Nordic walking, and trekking poles. Like their European counterparts who have been loyal to LEKI for nearly five decades, North American outdoor enthusiasts know and appreciate LEKI quality and value
842
(leki-2234)