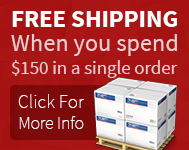 MSR Alpine 2 S/Steel 2 Person Pot Cookset
See all items by:
MSR
Description
The Alpine™ 2 pot set is made from incredibly durable stainless steel, reliably standing up to even the most extreme conditions. It's perfect for heavy use by frequent travelers, or by guides and institutions, where you'll be preparing a lot of meals on a wide range of adventures.
Part is the Expedition series, the Alpine 2 set is super strong, durable and dent-resistant yet only weighs 733 grams. Large volume pots and rugged designs are what you want for tasks like melting snow and brewing-up to stay hydrated. The Expedition Series includes larger, multi-function pots up to the task and the MSR Heat Exchanger to make the most of your precious fuel resources.
The set includes an Alpine 1.5 and 2-liter pot, lid, PanHandler and reusable nylon stuff sack. Naturally the pots nest for ease of packing. What's more, most MSR stoves fit inside the nested pots for extreme compactibility.
MSR cookware and stoves are intelligentely designed to work together. This modularity means you can nest various pieces together allowing you to mix and match components to tailor your needs.
Features:
Lightweight
Durable - Stainless steel is strong, reliable and long lasting
Modular - Nests other MSR cookware
Strong -rolled pot rim increases strength and offers drip free pouring
Panhandler that lifts hot lid and pots up to 4.5kg in weight
Snug fitting Lid - snap lock handle folds down for easy packing
Weight - 733 grams
Dimension - 18.5cm x 10cm
About MSR ccokware

The best complement to the world's best camp stoves is the world's best camp cookware. Our exacting engineering standards have yielded a pot for every occasion while keeping the supreme functionality you expect from MSR. Whether you need the rugged durability of stainless steel, a non-stick fry pan for the trail-side gourmet, featherweight titanium pots, or a place to put your spices, we've got what you need.
850
(21720)