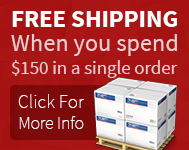 MSR Alpine Folding Utensils Set
See all items by:
MSR
Description
MSR® lightweight strainer, spatula, and spoon cleverly fold in half for compact storage. Use them for pots with a nonstick coating—no scratches, no dings.
The durable nylon construction is safe and non-leeching.
Features and Specs:
Strainer weight: 1.2 oz./35 g
Spatula weight: .77 oz./22 g
Spoon weight: .98 oz./28 g
Complete weight: 2.95 oz./85 g

The best complement to the world's best camp stoves is the world's best camp cookware. Our exacting engineering standards have yielded a pot for every occasion while keeping the supreme functionality you expect from MSR. Whether you need the rugged durability of stainless steel, a non-stick fry pan for the trail-side gourmet, featherweight titanium pots, or a place to put your spices, we've got what you need.
1142
(321560)