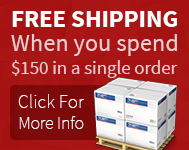 MSR Alpine Teapot Kettle 1L Stainless Steel
See all items by:
MSR
Description
Sure it's perfect for brewing up some tea, but this compact, durable little pot—which packs inside the Alpine 4 Cookset—will just as easily boil up water for oatmeal, coffee, or a dehydrated meal.
Features:
Strong: Stainless steel stands up to heavy use.
Compact: Low-profile pour spot and folding handle
Weight: 9 oz./253 g

The best complement to the world's best camp stoves is the world's best camp cookware. Our exacting engineering standards have yielded a pot for every occasion while keeping the supreme functionality you expect from MSR. Whether you need the rugged durability of stainless steel, a non-stick fry pan for the trail-side gourmet, featherweight titanium pots, or a place to put your spices, we've got what you need.
1138
(321118)