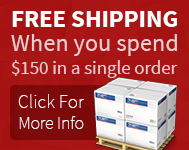 MSR Alpine Tool Spoon™
See all items by:
MSR
Description
Possibly the greatest testament to the detail-oriented minds at MSR, this perfectly shaped instrument is a spoon on one end and a jet-and-cable tool for maintaining your MSR liquid-fuel stoves on the other.
Made from strong, corrosion resistant stainless steel that stays cool to the touch. Combined with a screwdriver on your knief, the tools built in the handle will manage most backcountry pump and stove maintenence needs.
Weight: 1.5 oz./42 g
Tool to remove/maintain jets on most MSR liquid filled stoves
Stainless Steel
About MSR ccokware

The best complement to the world's best camp stoves is the world's best camp cookware. Our exacting engineering standards have yielded a pot for every occasion while keeping the supreme functionality you expect from MSR. Whether you need the rugged durability of stainless steel, a non-stick fry pan for the trail-side gourmet, featherweight titanium
854
(321102)