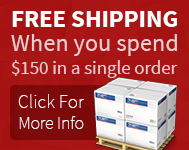 MSR Flex 3 Person Cookware Sytem Integrated
See all items by:
MSR
Description
Group cooking and non-stop road-warrior use calls for bigger pots with added versatility, and that's what you get with the Flex 3 System. High-capacity, hard-anodized aluminum pots with both coated and nonstick surfaces open up your options for cooking while mugs and plates for three add comprehensive cook and eat utility .
It's perfect for cooking larger or more-involved meals on group adventures—whether you're heading into the backcountry or road tripping through the Tetons.
Includes: (1) 2.3L nonstick DuraLite™ DX pot, (1) 3.3L hard-anodized pot, (1) strainer lid, (3) DeepDish™ plates, (3) stainless steel insulated mugs, (1) Talon™ pot handle.
Specs:
Height: 5.25 in / 13.34 cm
Diameter: 8.75 in / 22.23 cm
Weight: 2 lbs 6.4 oz / 1087.8 g
Dual Cooking Surfaces: Both pots are durable hard-anodized aluminum; one has a scratch-resistant, nonstick surface.
Nested design: Saves valuable space in your pack or car.
Comprehensive: Includes mugs and plates for three.
Modular: Add an additional DeepDish™ plate or insulated mug or customize it to suit your needs.
About MSR ccokware

The best complement to the world's best camp stoves is the world's best camp cookware. Our exacting engineering standards have yielded a pot for every occasion while keeping the supreme functionality you expect from MSR. Whether you need the rugged durability of stainless steel, a non-stick fry pan for the trail-side gourmet, featherweight titanium pots, or a place to put your spices, we've got what you need.
1140
(21607)