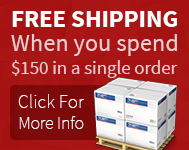 MSR Titan Titanium Ultralight Kettle 850ml
See all items by:
MSR
Description
Versatile enough to be a pot, mug or bowl, this ultralight titanium kettle complements the Titan 2 Pot Set perfectly. The Kettle holds .85 liters of liquid and comes with a tight-fitting lid and drip-free spout for smooth, easy pouring.
Team with Titan Tool Spoon (sold separately) for a bare-minimum "solo" cookware kit.
Features:
Ultralight: Weighs just 4.2 oz. (118 g).
Compact: 0.85-liter capacity; nests with Titan Cup™ (sold separately).

The best complement to the world's best camp stoves is the world's best camp cookware. Our exacting engineering standards have yielded a pot for every occasion while keeping the supreme functionality you expect from MSR. Whether you need the rugged durability of stainless steel, a non-stick fry pan for the trail-side gourmet, featherweight titanium pots, or a place to put your spices, we've got what you need.
1139
(321158)