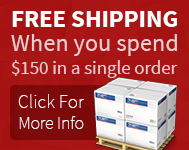 Petzl TIKKA®² 4 LED Headlamp 40 Lumens
See all items by:
Petzl
Description

4 LED headlamp, three lighting modes (two continuous and one strobe)
The lates series Tikka's have arrived! Easier to open battery compartment, new unique push button switch, new performance LED's offering brighter light and longer burn time for less power consumption and ligher in weight!
The new Tikka series 2 now has 4 LED's compaered to only 3 LED in last model and brightness is now 40 Lumen's - up from 26 on last model!
The TIKKA ² offers great versatility with its three lighting modes (maximum, economic and flashing) which are accessed by a simple electronic push-button switch. In maximum mode, the four LEDs deliver 40 lumens of light and provide enough light to see over a distance of 29 meters. The economic mode optimizes battery life and therefore provides a long burn-time of up to 120 hours. The battery compartment is now hinged for easier access along with an easier to use closure system
Technical specifications
40 Lumens of light
29m beam distance
120 hours battery life
Compatible with lithium batteries
Water resistant for all-weather use.
Operates on 3 AAA/LR03 batteries (included).
Weight : 81g including batteries
Various body colours
3-year guarantee
High quality LED's
Versatile and energy efficient:
- Three lighting modes (maximum, economic and strobe mode)
- 120 h light duration at economic level
Easy to use:
- electronic push-button switch
- battery pack is easy to open
- ADAPT system is quick to mount
- light beam can be aimed
Four LEDs:
- 40 lumens (maximum level)
- shines up to 29 meters (maximum level)
Reliable:
- push-button switch limits inadvertently turning on the lamp during storage
Compatible with lithium batteries:
- lighter than alkaline batteries
- better performance at lower temperatures
Compact, light and comfortable:
- single compartment contains LEDs and batteries
- adjustable headband
About Petzl:
Petzl is now known as the leading innovator in the vertical outdoor world and has been associated with all major underground, alpine and Himalayan adventures since the 1970s. While closely involved with outdoor sports enthusiasts and professionals, they remain true to core values and ways: listening to and valuing customers, taking innovative and practical approaches and demanding the highest quality.
724
(E93PT)