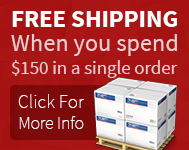 Petzl TIKKA XP 2 with Red LED - 80 Lumens Headlamp
See all items by:
Petzl
Description

Headlamp with 1 high-output LED, 1 red LED and five lighting modes (three continuous and two blinking) and Wide Angle lens
The latest series Tikka's have arrived and is 33% brighter with 80 lumens and features an SOS whistle on the band, Easier to open battery compartment, new unique push button switch, red LED, new performance LED's offering brighter lighter and longer burn time for less power consumption and ligher in weight!
The TIKKA XP² headlamp integrates two light sources as well as a Wide Angle lens with a simple open-close feature, allowing the user to choose between a long distance focalized beam and flood beam proximity lighting. This headlamp is equipped with a white high-output LED and a red LED. The white LED delivers 80 lumens in maximum mode and lights up to 68 meters.
In economic mode, it can reach a burn-time of 190 hours. The red LED provides lighting to preserve night vision or to become a blinking light for increased safety, for example in an urban environment, etc. TIKKA XP² can be used with lithium batteries to decrease weight or increase performance in cold weather.
Technical specifications
Water resistant for all-weather use
SOS whistle
optional RED led mode
Compatible with lithium batteries
80 Lumen's of light
190 hours of burn time
Wide Angle Lens made of impact resistant polycarbonate.
Strobe mode. Operates on 3 AAA/LR03 batteries (included).
Weight : 88 g including batteries.
3-year guarantee
Made in Bulgaria
Colour: Varies with stock unless specified
Versatile and powerful:
- Three white lighting modes (maximum, economic and flashing mode)
- Two red lighting modes: continuous and blinking
- type of lighting (white or red) is selected by pressing for two seconds on the push-button (the last mode used remains in the memory until the next use)
- focused or wide beam with Wide Angle lens
One high-output white LED:
- 80 lumens at maximum level
- shines up to 68 meters at maximum level
- 190 h light duration at economic level
Signalisation:
- flashing modes for communicating a need for rescue or alerting others in urban environments
- integrated whistle aids calling for help during daytime or when visibility is limited
Easy to use:
- electronic push-button switch- battery pack is easy to open
- ADAPT system is quick to mount- light beam can be aimed
Reliable:
- push-button switch limits inadvertently turning on the lamp during storage
- battery charge indicator light (comes on when the headlamp illuminates for less than 5 m and there is only 50 % burn-time remaining for proximity lighting)
Compatible with lithium batteries:
- lighter than alkaline batteries
- better performance at lower temperatures
Compact, light and comfortable:
- single compartment contains LEDs and batteries
- adjustable headband
About Petzl:
Petzl is now known as the leading innovator in the vertical outdoor world and has been associated with all major underground, alpine and Himalayan adventures since the 1970s. While closely involved with outdoor sports enthusiasts and professionals, they remain true to core values and ways: listening to and valuing customers, taking innovative and practical approaches and demanding the highest quality.
727
(e99pG)