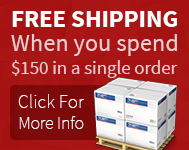 Roman Breakaway King single Dome Canvas Swag
See all items by:
Roman
Description

Top of the range Roman swag along with the Ridgeline swag made to Roman's usual high standard, the Breakaway has premium Australian made 14oz Bradmill canvas and features 3 hooped full dome construction and extra length for the ultimate in luxury.
Made using genuine Australian 14oz water and rot proofed Poly/ Cotton canvas with heavy duty P.V.C base, high density 50mm foam mattress with zip off removable cover.
The swag has a sandfly-proof half mesh top with zippered canbas cover. Also includes zip out canvas and sandfly proof mesh at the front head end, accessory pocket sewn onto base for storage of the hoop kit.

Hoop, pegs and rope are supplied with swag, and there is reflective webbing on hoop clips and on all four corners for easy peg down.

The swag features heavy duty 38mm straps with quick relase buckles and carry handle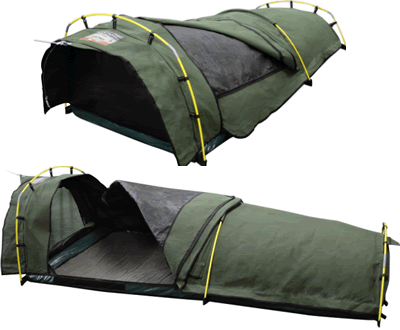 FEATURES:
• Zip off canvas and sandfly-proof mesh at head end
• Full canvas top cover
- Reflective webbing on hoop clips.
• Reflective loops on all four corners for easy peg down.
• Heavy duty 38mm straps with quick release buckles and carry handle.
• Accessories pocket in base sewn onto base for storage of hoops, pegs & ropes supplied with Swag
Corner mesh storage pockets on both ends
Organiser pocket
entry from both dies
Large foot panel
Pre-angled super tough poles x 3
50mm high density mattress with cover
Fabric: Premium Australian 14oz canvas - water and rot proofed
Base: heavy duty PVC waterproof
Shape: 3 hoop dome
Full canvas top cover
Corner mesh storage pockets in both sides
Support pole at foot of swag for extra comfort
Roman warranty
Size: 214 x 90 x 50cm
1642
(RXBRKS10)