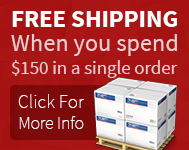 Sea To Summit 70-95L Large Ultralight Waterproof Pack Rain Cover
See all items by:
Sea to summit
Description
3 Times lighter than standard fabrics! Forever ends the debate about whether to carry a pack cover. Ultralight Sn240 siliconised Cordura nylon offers a tiny, compact packed size at only 130 grams in weight!
Literally packs down to 10cm x 7cm! Smaller than your palm.
Will fit any rucksack or backpacks between 70 and 95L in size
Features:
Ultra light & tiny - pack size approx 10 x 7cm and 130 grams
Made of amazing Sn240 siliconised Cordura® Nylon
Mini stuff sack attached
No seam construction
Mid back keeper strap
Seam sealed
Waterproof
Folds into its own stuf sack
Available in royal blue
1286
(apcsill)