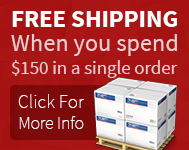 Sea To Summit 90L Ultra-Sil Waterproof Pack Liner
See all items by:
Sea to summit
Description
Winner of Backpacker magazine editors choice awards! Cheap (and light) insurance for your dry gear! At less than 74g grams for a 50 litre pack you'll be glad you've thrown in an Ultra-Sil pack liner when the heavens open up.

Made of our amazingly light Ultra-Sil. The shape of the sack is designed to fit the internal contours of a backpack, so the base is oval, rather than round.
Ultra-Sil Pack Liner opens wide for easy packing when it's inside a pack
Unique top closure: extra fabric at the top folds in and velcros in place, then rolls down, creating a more compact closed loop at the top
Made of PU coated Siliconized Cordura® Nylon
Non-wicking Hypalon™ roll-top closure with stiffener at the top for a better seal
Fully seam sealed
Uses low profile buckles
Slippery finish for easy packing
Three sizes available to fit different pack volumes
Totaly strong and wayerproof
Waterproof seams, double stitched and tape seam sealed
Water tight Hypalon® roll top closure
Siliconised Cordura for maximum durability
PU coated for ultimate waterproofing
Super compact and ultralight
3 sizes to choose; 50l, 70l and a cavernous 90l
Various colours
| Description | Volume | Oval Base Width | Oval Base Width | Height | Weight |
| --- | --- | --- | --- | --- | --- |
| Small | 50 L | 49cm / 19in | 16cm / 6in | 79cm / 31in | 74g / 2.6 oz |
| Medium | 70 L | 51cm / 20in | 20cm / 8 in | 90cm / 35in | 98g / 3.4 oz |
| Large | 90 L | 55cm / 22in | 25cm / 10in | 122cm / 48in | 126g / 4.4 oz |
In 1984 a small group of climbers from the world's flattest continent pulled off an audacious ascent of Mount Everest - they put a new route up the north face in lightweight style with no oxygen or sherpa support. Six years later, one of the summiteers, Tim Macartney-Snape decided to return to Everest after he realized neither he nor any other person who had climbed the mountain had truly climbed the entire 8,848 meters, as that would have meant starting from sea level. That is, no one had yet climbed it from "sea to summit".
In the spring of 1990 Tim had a swim in the tepid waters of India's Bay of Bengal then set off on foot across the Gangetic plain toward the distant Himalayan foothills. Four months later, after climbing alone from Base Camp and without the assistance of oxygen, he set foot once again on the highest point on earth. Tim's solo ascent of Mt. Everest was named the "Sea to Summit" expedition.
Back in Australia, Tim joined forces with climbing friend, sewing enthusiast and design guru Roland Tyson to build a business that could make use of their knowledge of the outdoors to create truly ingenious, well-made but affordable outdoor equipment. They named their company Sea to Summit after Tim's expedition and the business prospered.
1221
(aplul)