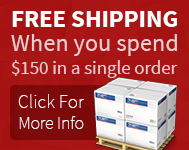 Sea to Summit Cotton DOUBLE Extra Wide Size Liner
See all items by:
Sea to summit
Description
Our pure cotton double liner is reinforced at stress points and is easy to wash and care for.
Made from 100% natural cotton. A cotton sleeper can be used either as a sleeping bag liner to add warmth or simply keep the inside of your sleeping bag clean, or it can be used on its own as a travel sheet. Having your own travel sheet is often a good idea for hygiene reasons as well as simply for comfort.
Comes in a compact mesh panelled stuff sack which aids in drying
Specification:
All natural cotton comfort
run-proof colours
Ideal for travel or zip together sleeping bags
185cm x 185 cm
700gm
Packed size 19cm x 10cm
Ideal for use on their own or as a sleeping bag liner
● Supplied with a mesh panelled stuff sack for easy storage
Machine washable and colourfast
Hygenic bedding
Double and Reinforced Seams
In 1984 a small group of climbers from the world's flattest continent pulled off an audacious ascent of Mount Everest - they put a new route up the north face in lightweight style with no oxygen or sherpa support. Six years later, one of the summiteers, Tim Macartney-Snape decided to return to Everest after he realized neither he nor any other person who had climbed the mountain had truly climbed the entire 8,848 meters, as that would have meant starting from sea level. That is, no one had yet climbed it from "sea to summit".
In the spring of 1990 Tim had a swim in the tepid waters of India's Bay of Bengal then set off on foot across the Gangetic plain toward the distant Himalayan foothills. Four months later, after climbing alone from Base Camp and without the assistance of oxygen, he set foot once again on the highest point on earth. Tim's solo ascent of Mt. Everest was named the "Sea to Summit" expedition.
Back in Australia, Tim joined forces with climbing friend, sewing enthusiast and design guru Roland Tyson to build a business that could make use of their knowledge of the outdoors to create truly ingenious, well-made but affordable outdoor equipment. They named their company Sea to Summit after Tim's expedition and the business prospered.
961
(ADBLOS)