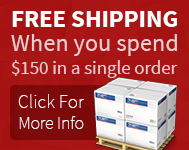 Description
The Delta Mug along wth InsulMug have been designed by Sea to Summit to be the ultimate expedition/outdoor dinnerware. Our patent pending Protex™ hex pattern base disperses surface temperature whilst the EVA ThermoSkin™ on the InsulMug ensures your drink retains heat without being too hot to handle. The hollow, cool-grip rim provides another ergonomic holding option, so the mug maintains a low-profile without the need for a hard-to-pack handle.
The food-grade, BPA-free, Nylon 66 material has an incredible strength-to-weight ratio, it is impervious to odours and stains and it will not crack in extreme cold. The large 473ml volume Delta InsulMug features a stable, hard-to-topple low profile design with a wide diameter base and a weight of only 125g.
Features:
Protex™ base – patent pending hex pattern design disperses heat through surface area and reduces weight
Nylon 66 – hard wearing, cut resistant, odour and stain resistant. BPA FREE
Cool-grip rim – hollow rim for less heat conductivity and ergonomic grip
InsulMug - sipping lid with leak-proof seal and hang loop
Insulmug - fitted, non water-absorbing EVA insulation sleeve
Microwave and Dishwasher safe
Measurement increments – for campsite culinary needs
Weight: 125 grams
Capacity: 473ml

In 1984 a small group of climbers from the world's flattest continent pulled off an audacious ascent of Mount Everest - they put a new route up the north face in lightweight style with no oxygen or sherpa support. Six years later, one of the summiteers, Tim Macartney-Snape decided to return to Everest after he realized neither he nor any other person who had climbed the mountain had truly climbed the entire 8,848 meters, as that would have meant starting from sea level. That is, no one had yet climbed it from "sea to summit".

In the spring of 1990 Tim had a swim in the tepid waters of India's Bay of Bengal then set off on foot across the Gangetic plain toward the distant Himalayan foothills. Four months later, after climbing alone from Base Camp and without the assistance of oxygen, he set foot once again on the highest point on earth. Tim's solo ascent of Mt. Everest was named the "Sea to Summit" expedition.

Back in Australia, Tim joined forces with climbing friend, sewing enthusiast and design guru Roland Tyson to build a business that could make use of their knowledge of the outdoors to create truly ingenious, well-made but affordable outdoor equipment. They named their company Sea to Summit after Tim's expedition and the business prospered.
1214
(ADINMUGBL)