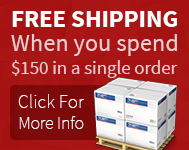 Tatonka 60+L Yukon Trekking Hiking Rucksack Pack
See all items by:
Tatonka
Description

Top and front loader with side pockets. Trekking rucksack with V2 carrying system for outstanding load control. The proven, adjustable V2 carrying system of the Yukon has rubberised lumbar padding in the middle, which ideally keeps the load on the hips. The heat-regulating Airmesh padding on the back guarantees high carrying comfort with effective ventilation; load control straps and 3-point tension system on the hip strap make it highly variable and stable. The spacious zip-up side pocket with expansion pleat and another side pocket offer additional storage space.
But of course, we haven't just changed things for the sake of changing them. The heat-regulating Airmesh padding on the back ensures unbeatable wear comfort and pleasant ventilation; the load control straps and 3-point tension system on the hip strap provide maximum variability and stability.
Tatonka have given the bag a capacity of 60 Litres, but in reality it's bigger than most so called 70L Rucksack's on the market and the 60+L tag defies its true size. German packs are notorious for being much larger than their specs suggest.
What else makes it so special? Well, for a start, the fact that it can be packed from above and from the front thanks to the wide front opening, which has a covered zip. Other packs are top loaders only.
It has a front zippered day compartment for easy and accesable storage of valuable small gear. Most rucksacks have streamlined fronts with no other pockets besides your main top lodaing compartment
Specifications
measurements:
81 x 31 x 23 cm
capacity:
60 l
weight:
2.9 kg
system:
V2-System
material
Textreme 6.6
bottom material:
Texamid Nylon 11.1
Features:
V2 carrying system
Comfortable shoulder straps
Lid compartment with key holder
Height-adjustable lid
Three contact points for load control straps
Large zip-up front opening
Detachable bottom compartment
Front pocket with heat sealed zip
Spacious zip-up side pocket with expansion
Additional single side pockets
Comfortable hip belt adjustment
Handles front and back
Stowable ice-axe attachment
Roll-up side compression
Base in sturdy Texamid 11.1
Rain cover; Laundry compression;
First aid compartment
Hydration compatible
Water Resistant
Waterproof Zips
50 Year Warranty
Technical information:
V2 harness system:
Two aluminium bars forming an inverted V plus two short fibreglass reinforced bars for additional support form the central static unit: The two thin fibreglass reinforced bars lead from the inner aluminium frame channels laterally into the hip wings . The special dimensions and arrangement of these reinforced bars result in an excellent combination of efficient load transmission and system flexibility. The three-part ergonomically shaped hip strap consists of a central lumbar pad with anti-slip material and the two conical hip wings. Multi-layered, breathable foam/AirTex padding guarantees a high level of comfort in use and a pleasant microclimate. The new technical back padding consists of a number of chambers, and is conical in shape to ensure the optimum position and contact with the rucksack. The contact point of the shoulder straps is easily adjusted to any back length with Tatonka innovative adjustable ladder system.
MATERIALS:
Texamid 11.1
1000 DEN textured nylon warp-and-weft weave results in an extremely rip and abrasion resistant material. A durable PU coating ensures a high degree of water resistance, and a special process makes this material pleasant to the touch. Texamid 11.1 is now being used in the bottom sections of backpacks, bags and for reinforcement points.
Textreme 6.6
This textured polyester material out of 600 Den yarn is rugged, colourfast and has a variety of uses. It is PU-coated for water-resistance.

A bit about Tatonka's philosophy and mission...
To us, outdoors is not an opportunity to make a fast buck. It's an attitude to life. It is no coincidence that the translation of Tatonka is "bison" an animal that still represents strength and freedom today, but also a peaceful life that is lived in harmony with nature. We also feel totally committed to nature, and would like to transmit our enthusiasm for outdoors sports and activities to you through our products. Which is why we make sure that everything that carries the Bison logo meets our ideal of the "best possible equipment for Expedition Life". And that 100 percent.

Anyone who has anything to do with our products will soon see that every single item reveals our passion for detail. Whether a trekking rucksack, tunnel tent or office bag – every construction, every material combination, every feature is carefully planned to the smallest detail and optimised for the particular purpose.

As far as the carrying systems are concerned, they are not only perfect for the various uses, such as for heavy loads or movement-intensive use, but also for the person who will be carrying them. Just as much attention is paid to accommodating the differences in the male and female anatomies as to different heights. And our children's products are not only lovely and colourful, but above all they are child-appropriate.

And something else that is typical of Tatonka products is their exceptional durability – even under the hardest conditions. We use extremely strong, highly resistant materials for all our products, and we make sure that the manufacture is the very best it can be. In order to meet our own quality requirements, we make all our items ourselves – and then carefully check every single step in the production process.

Quality and functionality are clearly our main considerations. Our products are genuine outdoor articles, not chic accessories. Which is why you won't find anything short-lived at Tatonka. But timeless designs that you can use all year round. For years.

The possibilities for experiencing the outdoors are incredibly varied. And so is our range: there's the perfect solution for every use. Whether a rucksack, rain jacket or a tent, several days' hiking or just one – there's something in the Tatonka range for absolutely everything. Promise!
661
(tat1421.080)