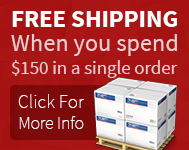 Tatonka Barrel Roller Wheeled Large 80L PVC Bag
See all items by:
tatonka
Description

Indestructible travel bag on wheels made from waterproof PVC tarpaulin. Of course the Barrel Rollers are all robust and extremely resistant - from the carry straps down to the wheels.
Ideal to drag to any corner of the globe.. without having to carry it around on your back.
This is a strong travel bag on wheels. It is both strong and durable, from the carrying strap to the wheels.
Made of easy-care Tarpaulin and Textreme, it features a padded base, mesh pocket under the lid, extra-wide hand and shoulder loops rubberised handles on both sides, and strong wheel construction
The Barrel Roller can be transported either by the padded handles, with the help of the extra wide hand and shoulder straps or very simply with the telescopic handle.
FEATURES:
Product Features:
Made of easy-care tarpaulin and Textreme materials
Padded base
Mesh pocket under the lid
Extra-wide hand and shoulder straps
Padded handles on both sides
Strong wheel construction
Telescopic handle
Name tag
SPECS:
Primary Material: Tarpaulin 1000 Denier, Textreme 6.6
Luggage Size: Checked-in Luggage
Total Linear Dimensions: 155 cm / 61"
Size in Litres:80 L
Height/Length:75 cm / 29.5"
Width:38 cm / 15"
Depth:42 cm / 16.5"
Weight:4.2 kg / 9.23 lb
Colour of Product: Black
(tat1995.040)