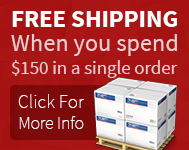 Thermarest Compressible Compact Pillow™ MEDIUM
See all items by:
thermarest
Description

Made in USA, Our Compressible Pillow™ offers unprecedented portable comfort. It packs smaller and expands bigger than ever—perfect for everyone from trekkers and travelers to car campers.
The pillow folds into its own sleeve for a compact packed size
Can be machine washed and dried for maximum convenience.
SPECIFICATION:
Weight: 225 grams
Width: 36cm
Height: 46cm
Fabric: 100% polyester
Fill: Urethane Foam
Packed size: 26cm x 9
Made in USA
(01581)