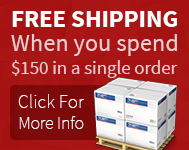 Thermarest Prolite Plus Regular Full Self-inflating Mat
See all items by:
Thermarest
Description

This is the most compact, 4-season, self-inflating mattress Therm-a-Rest® makes for people who require a full length sleeping pad. The NEW Prolite plus with its patented foam perforation technology has enabled the creation of a mattress that is 20% warmer than previous Prolite models without adding weight!
Slightly thicker at 3.8cm and with a higher warmth rating than the Prolite , this mat is the perfect choice for those who are willing to carry the extra few grams for a better nights sleep or for those going to colder climates. An amazing 620 grams and still 3.8cm thick!
Lighter: New tapered shape reduces weight by nearly 10%.
Efficient Warmth: Unique, diagonal-cut foam provides efficient insulation.
Compact: Tapered design and high-performance foams eliminate excess bulk and roll up to a compact packed size.
The Prolite uses innovative materials and new shape reduces weight by 25%. Die-cut foam allows for smallest roll size ever. This mattress is engineered for extreme alpine climbing, adventure racing and long-distance backpacking when reducing weight and bulk are paramount.
Made in USA, the Fast & Light® mattresses from Therm-a-Rest® offer unrivaled freedom. They weigh less and pack smaller than any mattresses ever before, facilitating the kind of high-speed, low-weight experience sought by extreme alpinists, adventure racers, and long-distance backpackers.
This high quality self-inflating mat is high density, abrasion resistance coated. The mat Bottom features an innovative, sticky-dot, non-slip surface is also anti-fungal and water resistant to maximise comfort and thermal efficiency. It also has a high performance screw treaded high flow valve.
Great for mountaineering, winter camping, backpacking, and multi-day adventures.
Specifications:
Dimensions: 183 x 51 x 3.8cm
Packed Dimensions: 12 x 28cm
Material: Slip resistant polyester, Nylon Base
Weight: 620 grams
Core: new urethane die cut foam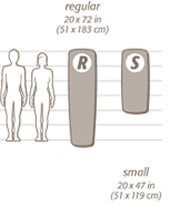 Features:
Made in USA
Patented foam perforation technology has enabled the creation of a mattress that is 20% warmer than previous Prolite 4 model

4 season mat

Colour: Red

Low volume tapered design

Ultralight: innovative new materials reduce weight by 25%

Compact: tapered ergonomic design rolls up super small.

Technically advanced fabric and foam make this pad 30% lighter than an UltraLite™ pad

Bottom features an innovative, sticky-dot, non-slip surface

Fabric: Slip resistant polyester top, Nylon base

High quality adventure hike mat

Cored construction reduces weight and promotes quick and easy inflation/deflation

Water repellent coating extends durability

Lifetime Warranty
The Therm-a-Rest® Difference
<p style="MARGIN: 0cm 0cm 0pt; mso-margin-top-alt: auto; mso-margin-bottom-alt: auto" class="MsoNormal" 0in="" 0pt;="" mso-layout-grid-align:="" none"="">Three decades after inventing the self-inflating mattress, Therm-a-Rest remains the most trusted name in outdoor comfort. We've maintained this position by continuing to offer users what no imitator can: unmatched quality. We make every mattress in our facilities in the U.S. and Ireland, using only the most reliable, innovative materials available. And we put them through rigorous lab and field testing to ensure performance in every situation. That's why we can back up all our products with a lifetime warranty honored worldwide, and why we can still say with confidence that beneath every great trip lies a Therm-a-Rest.
(01805)