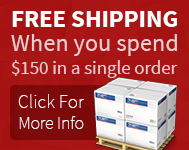 Vango -8°c Nitestar 450 Performance Sleeping Bag
See all items by:
Vango
Description
Everybody should aspire to have a Nitestar even if you already own a Viper or a Summit. The Nitestar offers a comprehensive range of the most luxurious sleeping environments available for the dedicated camper. Warm and seriously comfortable, there is a Nitestar bag for everyone. In differing sizes and configurations, you can easily choose one to ideally suit your weekends away camping and travelling. Its practical, durable exterior contrasts to its soft, comfortable, welcoming lining.
Combined with its siliconised, easy wash hollow fibre filling, these features make for an outstanding, multi-purpose lightweight performance bag.
"You get the feeling you are going to be ultra cosy in this 4-season bag. The Nitestar 450 comes out of the stuffsac and the loft takes over, like the bubbles erupting from a champagne bottle!" CAMPING MAGAZINE

EN ratings tested. EN13537 is a European standard for sleeping bag temperature ratings
Duke of Edinburgh's Award Recommended Kit.
TECHNICAL HIGHLIGHTS
Comfort rating: -2 to +15oC, limit rating -8c
Performance: 3 to 4 season
Maximum User Height: 195 cm
Dimensions: 220 x 80 x 50 cm
Total Weight: 2200g
Fill Weight: 2 x 225 top / 2 x 225 base g/m2
Pack Size: 33 x 25 cm
Extreme: -26 oC
Features:
•
Duke of Edinburgh's Award Recommended Kit.
•
IFTH tested where temperature ratings are independently measured in accordance with EN 13537:2002
•
Ergonomically designed to increasing efficiency
•
Loose shell which is aesthetically pleasing, reduces stitch-through and hence increases warmth
•
Single-hole siliconised hollow fibre insulation which reduces matting of the filling, increases durability and maximises lofting potential
•
Polair RSP shell fabric which is made of tough micro-ripstop polyester that is light, strong and highly breathable
•
Polair TC (Terylene Cotton) lining which is a poly cotton material that provides comfort, warmth and is easy to clean
•
3-panel hood with drawcord closure for ease of adjustment which adds to warmth and potential performance
•
Insulated shoulder baffle for increased comfort and heat retention
•
Internal pocket with velcro closure to keep valuables safe
•
2-way autolock zip to shut in warmth or facilitate ventilation
•

Insulated zip baffle that minimises heat loss

Off-set double layer construction - Since the stitching is offset, cold spots don't form beside stitch lines. The layers are separated using an interlining layer to keep the fi ll sliding.
Polair® hexagonal ripstop polyester shell with Polair® diamond polyeter contrast - Tough polyester ripstop fabric with a hexagonal dimension is light, strong and highly breathable with a Polair® diamond polyester contrast.
Polair® 100% brushed polyester lining - Soft handle micro-polyester, extremely cosy and comfortable, breathable, and easy to care for.
Single-hole siliconised hollow fibre insulation - Siliconised fibres reduce matting of fi lling, increasing durability and maximises lofting potential for extra warmth. Retains loft in damp conditions.
3D hood with dual drawcord closure - Prevents heat loss from the head with maximum adjustment. The dual drawcord requires just a one-handed pull to draw snugly about your head.
Pillow pocket in hood - A handy tuck pocket to keep your pillow in the correct place during the night, for supreme comfort.
Insulated zip baffle - Designed to keep any cold air from coming through the zip, into the airspace in the sleeping bag, as well as keep warm body heat in.
Insulated adjustable shoulder baffle - Adjustable for increased comfort and heat retention. Stops heat escaping from inside the bag through the neck area.
Low profile two-way auto-lock zip - To seal in warmth or facilitate ventilation. Prevents the zip opening when rolling over during the night. The two-way zip can be unzipped from the top (As standard) and also from the bottom, which allows ventilation in warmer conditions. The low profile zip gives a smooth handle and prevents snagging.
Zip guard - Helps prevent zip snagging on lining, allowing easy opening and closing.
Internal pocket - Easy to use, secure storage for phones or music players.
Temperature ratings independently measured in accordance with EN 13537:2002 - In order to provide a realistic indication of the temperature range at which a camper will feel comfortable whilst using one of our sleeping bags, we have tested the insulative properties of all of our Nitestar mummy and square sleeping bags in accordance with EN 13537:2002.
4-strap compression stuffsac - For easy transport and pack size reduction.

About Vango:

For Four decades the designers behind Vango have had your interests at heart – COMFORT, SAFETY and RELIABILITY are all top of the list.

That is why, after 40 years, the Vango brand still has a fond place in the hearts of many thousands of people throughout the UK and worldwide.

Throughout its 40 years, Vango has remained at the forefront of product innovation and design and has produced market leading tents, rucsacs and sleeping bags to meet the demands of campers, mountaineers, climbers and walkers.

Over a 30 year period, Vango equipment was used on more or less every major expedition to leave Britain including all the Everest climbs. Legendary figures such as Chris Bonnington and Doug Scott were frequently equipped with Vango products during their extreme expeditions.
197
(VSB-NI450-fl)