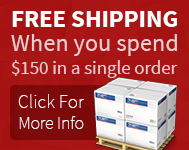 Vango F10 Helium 200 2 person Ultralight Hiking Tent
See all items by:
Vango
Description
About the lightest double skin tents on the market. The ultimate in ultralite equipment, this tent will change your objectives and allow you to move further and faster however you choose to.
The new updated version now has a Protex 20D SPU 5000mm Waterproof hydroscopic head flysheet and 6000mm HD Nylon groundsheet.
Pitch as one or flysheet first
The hybrid tunnel design, ease of pitching and watertight seams make the 2 man Helium 200 a welcome shelter at the end of a day on the hills. TBS® Pro and pre-bend poles offer exceptional stability, end vents allow for a through flow of air reducing condensation build up and its light weight and compact pack size make the Helium ideal for short trips without compromising comfort.
Also exclusive to the Vango range is the patented TBS (Tension Band System). The Lightweight Tension Band System ensures that the tent performs in adverse weather conditions, especially in high winds.
TECHNICAL HIGHLIGHTS
Capacity: 2 person
Total Weight: 1340g
Trail Weight: 1200g
Pack Size: 40 x 12cm
Area: 2.1m2
Area w/vestibule: 2.6 m2
•
Vango Guarantee
•
TBS - Tension Band System - ensures that the tent performs in adverse weather conditions, especially in high winds
•
20D Protex SPU-5000mm flysheet that is exceptionally strong ripstop nylon and is waterproof and reliable
•
Seam taped flysheet and groundsheet for long lasting protection. No messy seam sealing.
•
Hybrid tunnel design optimum balance of weight and stability
•
Flysheet first or "pitch-as-one" for quick and dry pitching
•
F10 Flexlite poles aluminium 7001-T6 maximum fatigue life through heat treatment and hard anodising
•
Flat external pole sleeves same structural integrity and stability as inner first pitch, but easier and quicker to pitch than inner first tents
•
Pole sleeve tension adjustment compresses pole structure and tensions flysheet for maximum performance
•
Pre-angled pole adds stiffness to pole structure and space to the tent
•
Rain stop flysheet doors
•
Attachment clips for suspending the inner tent
•

Stuffsac with compression straps helps reduce pack size. Pegs and repair kit included

The revolutionary Force 10 series by Vango is back and better than ever. To meet the demands of the world's greatest mountaineers and adventurers this ultra technical range has been designed with minimum weight, minimum pack size and easy pitch features to take its performance above and beyond the average tent.

Fusing cutting edge technology with trusted design to deliver in the most difficult conditions, the Force 10 Ultralight series comprises of four designs, each with its own unique features and benefits.
799
(fte-hel200-9)