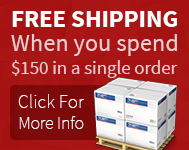 Vango Icarus 500 5 Person Family Tunnel Tent
See all items by:
Vango
Description
Icarus was the best selling Vango tent in 2012 and is designed for the top end buyer wanting absolute performance. Its easy to pitch, 'flysheet first' structure, with generous living area and well proportioned sleeping areas, make the Icarus perfect for weekend camps.
The Icarus range owes its popularity to the fantastically simple 'as-one' easy to pitch system (meaning you can leave the inner tent attched to the outer fly!) and the simple 3-pole no hassle construction will make it the most ideal of weekend tents and so quick to erect.
The tent frame is constructed using Powerflex fiberglass poles, a Protex 2000 Polyester flysheet (2000mm hydrostatic head protection) and as is the norm these days, the groundsheet is fully sewn-in to keep out unwanted pests and draughts.
The other key features of the tent include, as-one pitching, single 5-berth sleeping compartment (with roll back divider), TBS tension band system for extra strengthening in adverse weather, 10,000mm HH internal floor, side 'J' door with mesh double door, heavy duty continuous poles sleeves, storm skirts, pelmet with storage pockets, cable entry point, front door mesh vent, reflective webbing, (helps aliens encounter you) 'Crystal Clear' windows (with internal covers), breathable fabric inner tent, parallel zipped front door can be used as a sun sun porch (porch poles not provided).
This tent delivers the superior strength and durability with half the weight by employing Vango's technologies of the new TBS®II Pro Tension Band System which is found in high spec mountain rated hiking tents.
FEATURES:
Dimensions:
(Internal) 550cm (240+210 (bedroom) x 315cm wide
Height:
(living area) 200cm
Weight:
13.70kg
Packed carry Size:
67x27x27cm
Colour: moss green
Flysheet: Protex® 2000 polyester embossed
Inner: Breathable 190T polyester
Groundsheets: Polyethylene 10,000mm
Windows: PVC
Poles: PowerFlex® fibreglass + TBS® II
Pitching: Flysheet-first
Vango Air-Zone - Large Venting Panels
Fully enclosed groundsheet with step over doors
Vango easy-pitch tunnel
Vango 'lights out' inner tent
Easy find inner clips
Part mesh inner door
Roll back inner divider
Mesh doors
Mesh ventilation
Windows have internal curtains
TBS® – TENSION BAND SYSTEM:
Used on hoop and tunnel tents Vango has developed the unique TBS® – Tension Band System. The principle of this system is the support and stabilisation of the pole structure to side winds, by creating an internal bracing system for each pole. This system can be disconnected in calm conditions if desired.
Handled carry bag and repair kit included.
Flame retardant throughout.
1661
(vte-ic500-f)