Planning a climbing trip or dreaming of distant rock, make sure you put these areas on your hit-list.
Grampians National Park
An area of cultural significance and phenomenal rock, The Grampians exist as one of Australia's premier crags. Nestled in the heart of Victoria, an abundance of varied, technical climbing has culminated in the area accruing world-wide attention. The crags climbing is characterised by powerful, slightly-overhanging routes that demand endurance, embodied by the areas crown-jewel – the 'Taipan Wall'. Though recent disputes have resulted in culturally significant portions of the park being closed to climbers, there still remains a surplus of rock to be explored.
Get the Guide Book: The Grampians Climbing Guide Book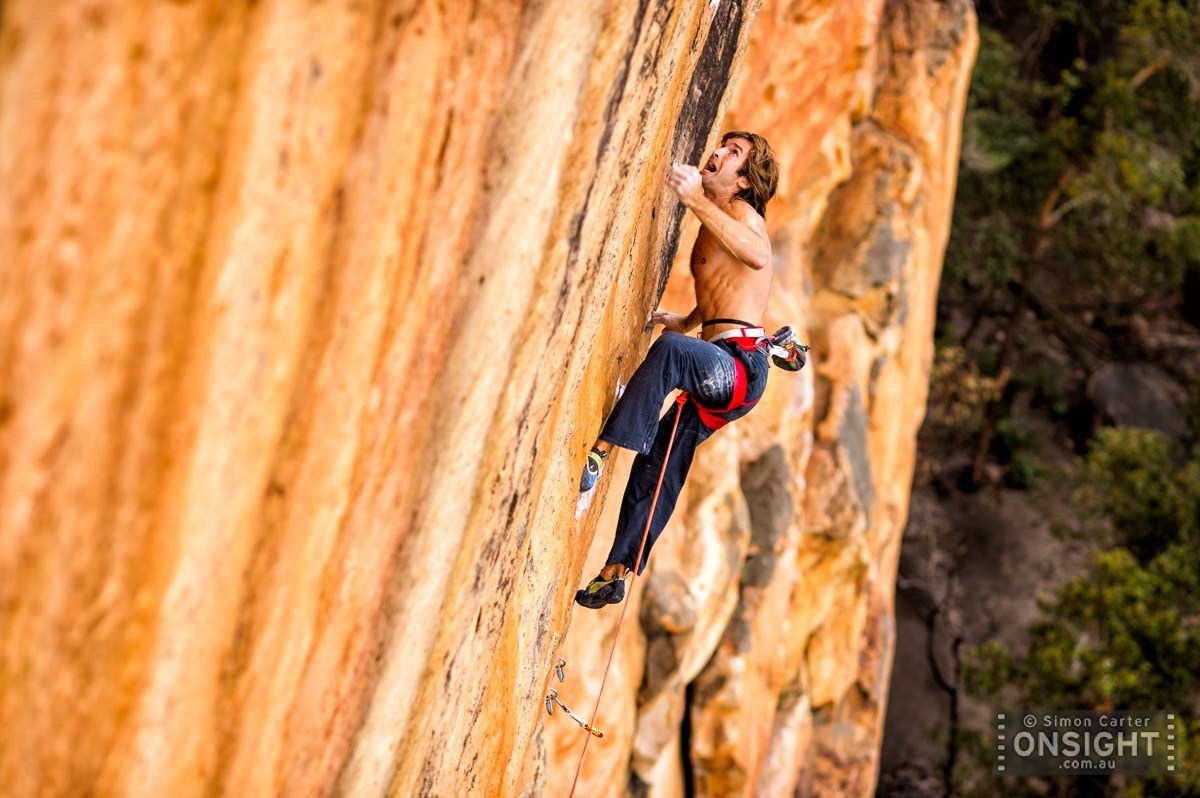 Photography Credit:Simon Carter - Climber: Chris Sharma
Mount Arapiles
Another internationally distinguished area, the sandstones walls of Arapiles provide a hybridised style of high quantity and quality climbing. Known for its superb trad lines, the area also houses some of Australia's most famous sport routes, all condensed into a relatively small area. With over 2000 established routes in area, Arapiles accommodates a broad spectrum of difficulties coupled with all-season climbing. Put plainly, there is something for everyone at Arapiles.
Get the Guide Book: Arapiles Climbing Guide Book

Photography Credit: Simon Carter - Climber: Monique Forestier
Freycinet National Park
A peninsula of dreams, Freycinet's pinkish granite formations comprise the magnificent coastal features that deliver unbeatable climbing. From the exposed sea-cliff climbs along the coastal fringe to the premier sport climbing found at crags such 'Star Factory', the National Park provides excellent camping and well-maintained tracks. The areas abundance of climbing coupled with its picturesque white-sandy beaches, fresh seafood and amazing wineries, cement it as an Australian favourite.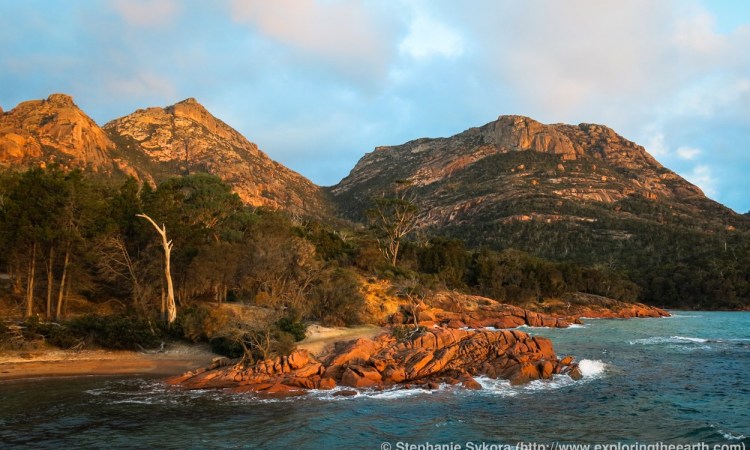 Photography Credit: Stephany Sykora
Blue Mountains
Located at an altitude of 3900ft, the Blue Mountains are a smorgasbord of first-class sport climbing with a good dose of multipitch adventure. Crags dot the entire plateau enabling a climber to evade both the elements and the crowds whilst sampling the +6000 routes on offer. From the short, pumpy sport climbs of 'Centennial Glen' to the 300-metre-long multipitch routes found at 'Pierces Pass' the area possesses an overwhelming amount of rock. The diversity of climbing and relatively easy accesses makes the Blue Mountains one of Australia's most renowned climbing areas – and for good reason!
Get the Guide Book: The Blue Mountains Climbing Guide Book (2019)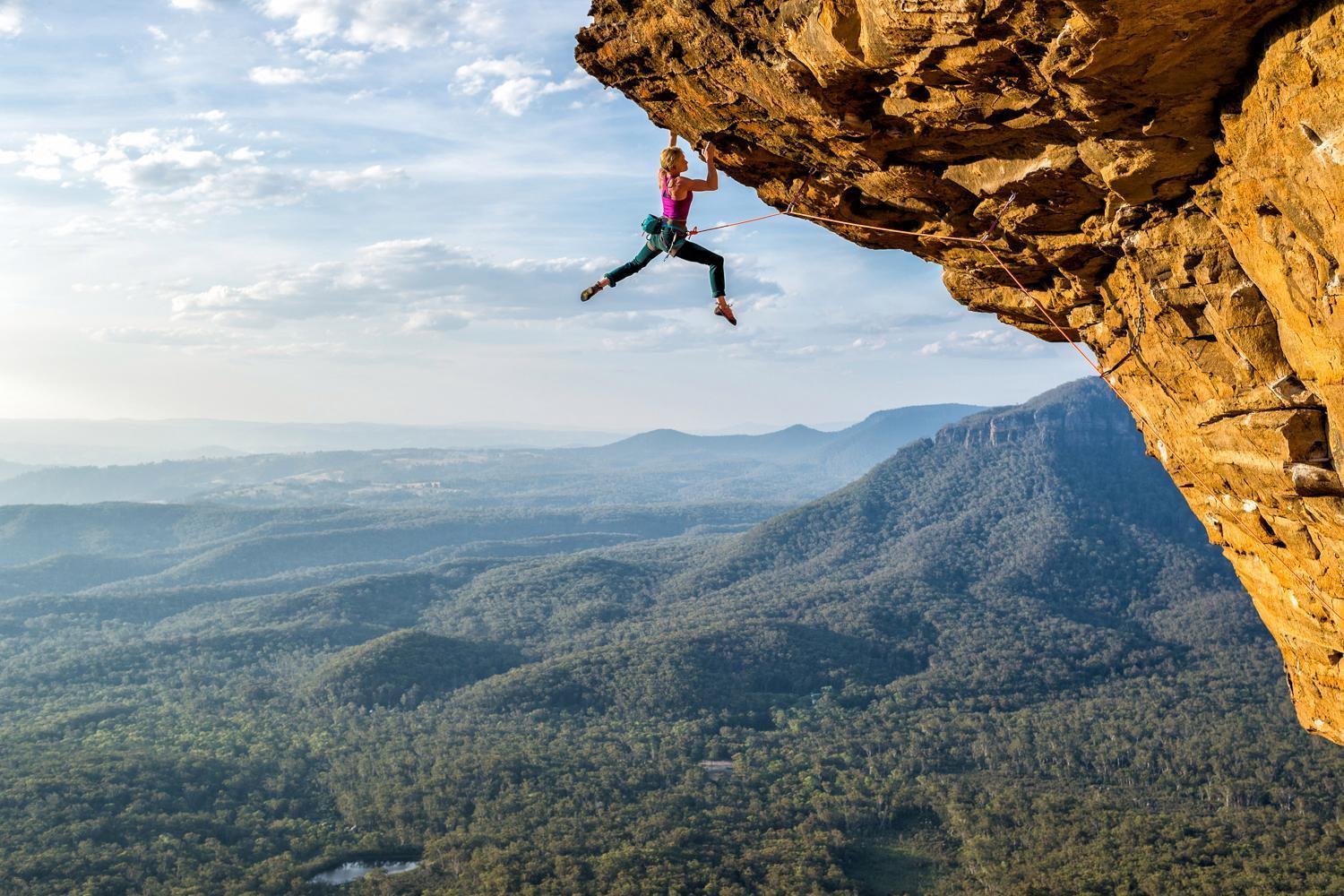 Photography Credit: Simon Carter - Climber: Monique Forestier
Frogs Buttress
Though it may not have the soaring features of Booroomba or endless crags of the Blueys, Frogs Buttress boasts Australia's finest crack-climbing. Located in south-eastern Queensland, this humble, rural crag exists as a feature piece of Australian trad climbing. A firm upkeep of traditional ethics has ensured that the areas natural lines have remained pure and adventure filled. One of the areas notable perks is its accessibility, only an hour drive from Brisbane and a 10-minute access, meaning you'll be jamming your way up a classic before you know it!
Get the Guide Book: Frogs Buttress Climbing Guide Book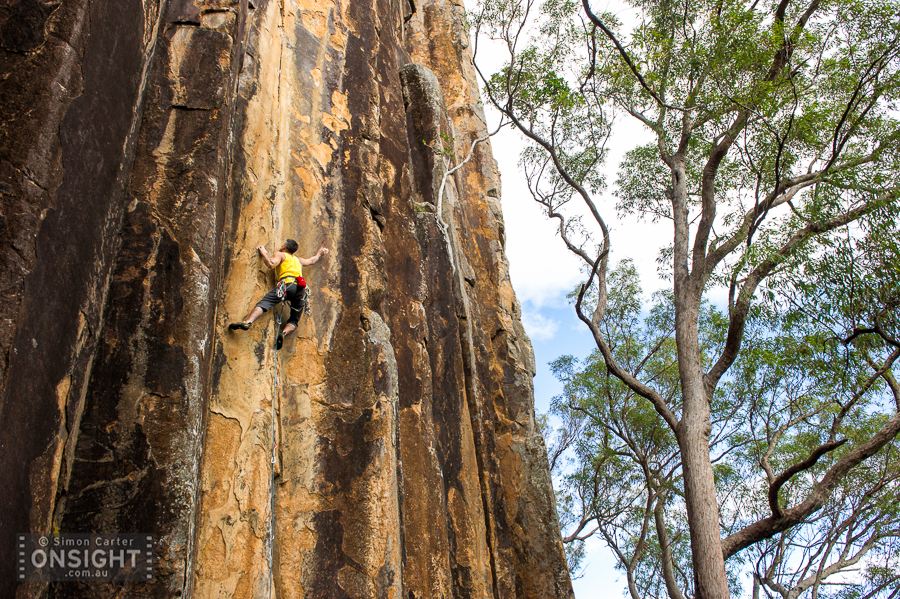 Photography Credit: Simon Carter
Explore our huge range of climbing gear and equipment for your next adventure to one of these top climbing locations.