Kokoda Challenge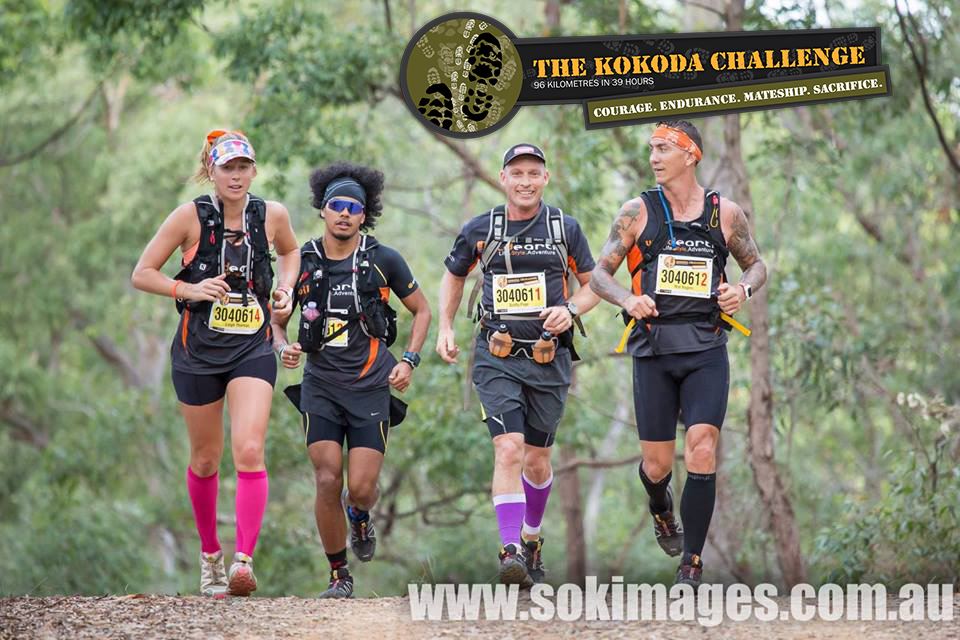 Wild Earth is a proud sponsor of the Kokoda Youth Foundation.
Our long association with the Kokoda Youth Foundation and Kokoda Kids (The Kokoda Challange Youth Programs), reflects the respect and support we have for their Mission, their Vision, and their Values.

When you, or your anyone from your support team, purchases your gear from Wild Earth, a portion of every sale of every product goes directly to the Kokoda Youth Foundation to bolster the fundraising efforts of the Kokoda Challenge Competitors. Help us support this amazing cause.

Each year we get behind Kokoda Challenge Teams, Competitors & Support Crews by providing them with a very special discount on all the gear they need to complete this ultimate challenge. If you have already registered your team and would like to start saving on your new gear at Kokoda Competitor's Only prices, just send your Team Name, and the name of each competitor and their contact email to service@wildearth.com.au and we'll send each of you, your special discount code.
To start browsing the gear you need - CLICK HERE
We respect and 100% support The Kokoda Challenge Association mission;
To identify and assist young Australians at a crossroads in their life and provide support for them to reach their potential, particularly those who are vulnerable and disadvantaged.
To support all young Australians in the development of life skills that will suport them into adulthood.
To raise public awareness of the importance of the 1942 Kokoda Campaign to the Australian people.
To support the Kokoda Community and the descendants of the Fuzzy Wuzzy Angels.

Their Vision - TO CHANGE LIVES THROUGH THE SPIRIT OF KOKODA.

And Values;
Mateship: We believe in the value of teamwork and of providing support for each other.
Sacrifice: We are an organisation that is built on the sacrifice of volunteers and the community spirit this inspires.
Courage: We support and encourage our people to stay the course even when times are tough.
Endurance: We believe that tests of endurance are a way to promote personal growth.
Environment: We value the natural environment and aim for all our activities to have a minimal environmental impact.
Youth: We believe in the potential of our youth to create a positive future.
Health: We support and develop the physical, mental and spiritual health and wellbeing of our people.
"At Wild Earth we look forward to this year's challenge and another great round of fundraising events, and to seeing many more young Australians come through the Kokoda Kids Programme."
To learn more about The Kokoda Challenge 15km, 30km, 48km & 96km events, CLICK HERE, or contact our Customer Service Team today at service@wildearth.com.au for more information.