Polar explorer and Wild Earth Ambassador Dr Geoff Wilson is the first Australian EVER to reach The Pole of Inaccessibility (POI) on the Antarctic Plateau. It is his first major achievement on "The Longest Journey" (a mission to raise money for breast cancer) in Antarctica. He notified his expedition team via satellite phone of his record-breaking milestone, confirming he arrived on December 1.
The Pole of Inaccessibility is a major milestone in the three-month expedition, in which Dr Wilson attempts to complete the longest solo journey ever made by a human in a polar region as he traverses the continent unsupported across 5,800km.
The 49-year-old started at Thor's Hammer and arrived at The Pole of Inaccessibility on December 1 at 8am AEST, after approximately 23 days and 1,665km. It was a hard slog in conditions he describes as brutal and unforgiving.
"I dropped the kite, fell to my knees and gave thanks that I'd made it. I would say the past 1,665 km was the most brutal journey I've undertaken to date. The cold, the isolation, the relentless sastrugi* and continual difficult wind angles have made me earn every painstaking metre of progress.
"I have pushed hard with no break for 23 days. I knew for the expedition to be a success, I needed a strong first leg. Despite tough conditions, 23 days is a ridiculous time to make it to the very heart of the ice continent," said Dr Wilson.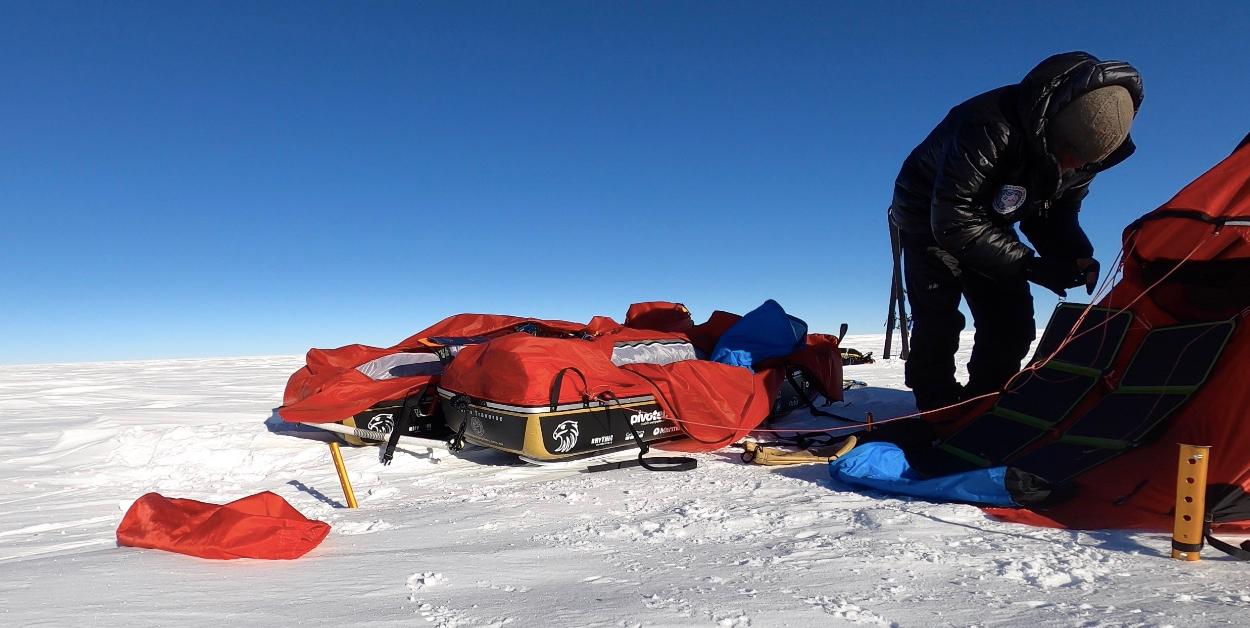 Apart from the record-breaking distance and being the first Australian to make it to the Pole of Inaccessibility, he also strives to be the first person to climb Dome Argus (the coldest naturally occurring place on earth). Depending on weather conditions, he hopes to reach Dome Argus via the South Pole early January and finish his mission later that month.