If you've done The Kokoda Challenge before, you'll know how important it is to get the right gear and to train with it prior to the big day.
Whether you've registered for 15km, 30km, 48km or the big 96km, having gear you can rely on will be the difference between just scraping through the event or finishing with confidence. If you're planning on adding any new gear to your arsenal, we couldn't recommend any gear more for this challenge than hiking poles. Other than of course your essentials.
It's vital to understand that it's best to get your gear early. Use it, Know how it feels, know how it works and be confident in the trust you have in the equipment leading into the event or trip. It'll give you a great piece of mind come time to pack and leave.
So, Why do you need hiking poles and which ones should you get?
Most first-timers think they can get by without hiking poles but they can be your best friend. Almost everyone that takes part in The Kokoda Challenge will benefit from these questioned items - even the pros who run the course! According to a 1999 study in The Journal of Sports Medicine, hiking poles can reduce comprehensive force on the knees by up to 25%. To put it into context, this 25% reduction translates into literally tonnes of weight that your body will not have to support. Just think about that for a second...
When choosing hiking poles for The Kokoda Challenge, your key considerations should be weight, price, shock absorption, shaft construction and the type of grip. Here's a few practical advantages of choosing the right hiking pole:
They provide better balance and footing
On downhill sections especially, they decrease the amount of stress on your legs and joints
On uphill climbs, poles transfer some of your weight from your shoulders, arms and back, which can reduce leg fatigue and add thrust to your ascents.
They make crossing streams, loose rocks and slippery surfaces easier and safer.
They help establish a walking rhythm.
They can push back overhanging vegetation from the trail and probe soggy terrain for holes and boggy spots.
Here are some of our favourites:
Leki Micro Trail Pro
Gripping onto poles can tire the hands out and tiring one muscle to avoid tiring another seems quite counter productive. The Micro Trail Pro's come with a glove attachment, making them feel like an extension of your arms. These are Made for all trail junkies who want to traverse demanding terrain and have the best equipment to do so. The light, 195 g carbon folding pole is equipped with the Trigger Shark 2.0 System and newly designed Shark Frame Strap Mesh. The strap is made from highly breathable mesh material with optimised close fit, you will always have flexibility on steep terrain thanks to the natural cork grip with extension. A great option favourited by some of our staff members.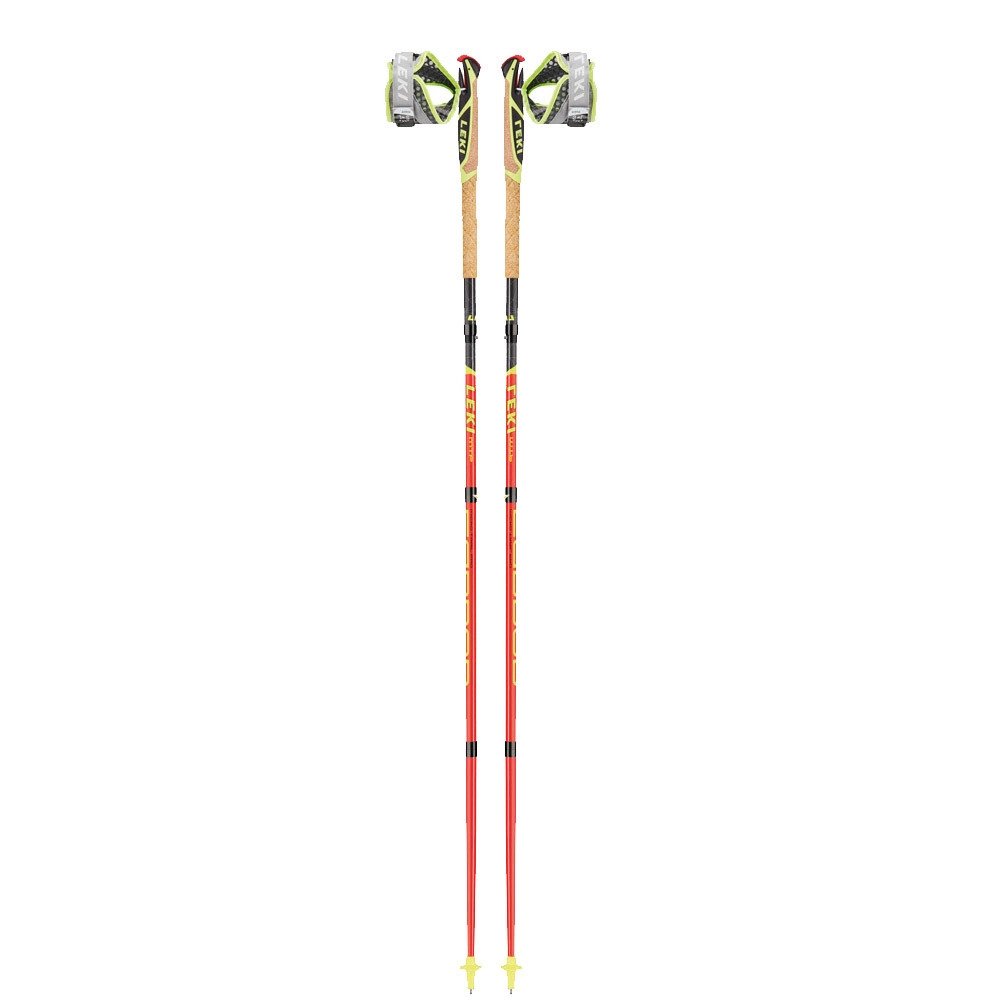 Black Diamond Distance Carbon FLZ
Combining ultralight carbon construction with Z-Pole technology and FlickLock adjustability, the Distance Carbon FLZ is now stiffer and more durable, making it the ultimate pole in adjustable, folding performance.
These weapons are premium for fully adjustable, folding performance. Now with improved joint support making them 30% stiffer and greater durability thanks to added reinforcements around the locking mechanism and upper shaft. Come see for yourself and pick up a pair for the trails.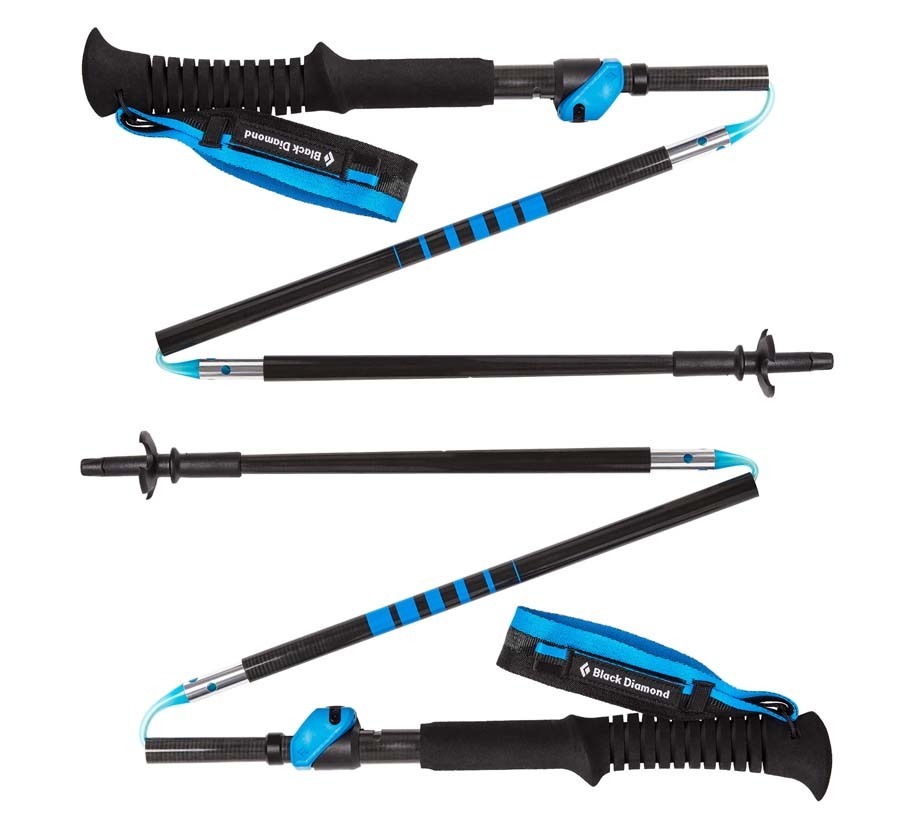 Black Diamond Distance fLZ S18
If the Carbons are creeping just above your price range, then check out the Distance FLZ's in Aluminium. Although being a touch heavier due to material construction, ity definitely might be the way to go if saving the pocket is priority. With basically all the same great features as the Carbons, you're getting a great product from a trusted brand. Likewise, come into the store if you're around and check out the folding ability for yourself!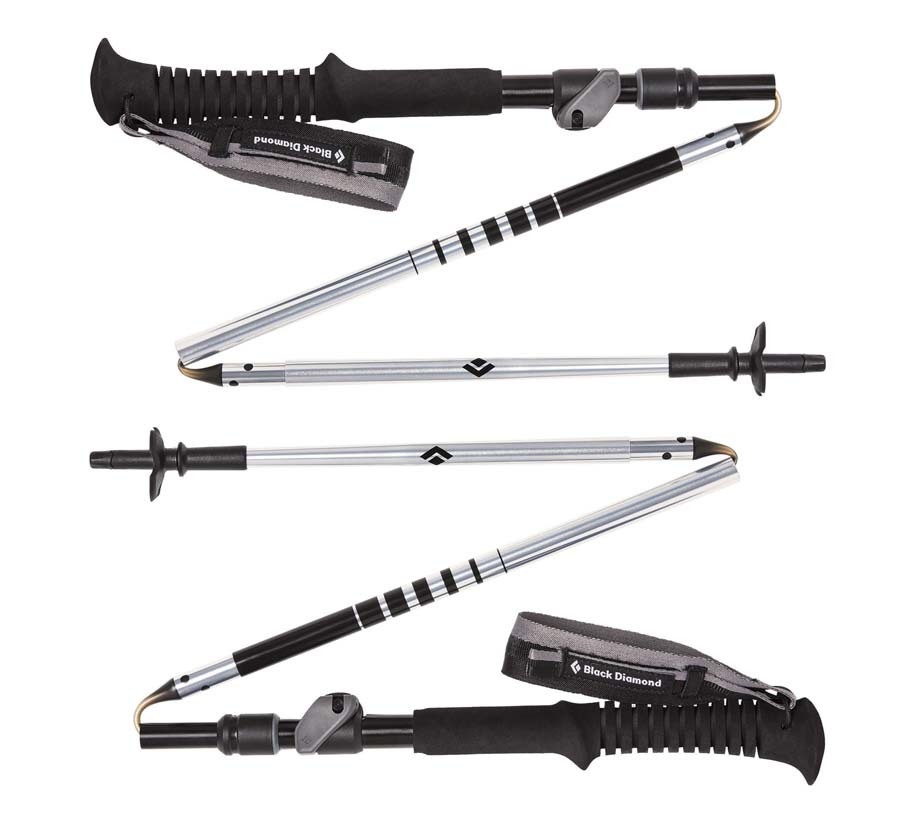 Hopefully we've changed your mind about the importance of hiking poles and they can help you big time out on the trails, especially Kokoda! If you were already aware of these awesome companions, hopefully we've recommended an upgrade from the old faithfuls you haven't used since the mud dried on them.
If you have any questions, you can always shoot us a message online or come in store to chat with our experts. If the Kokoda Challenge is fast approaching for you, then goodluck.
See you out there!