The Camino de Santiago (The Way of St. James) is a world-famous historical pilgrimage to the cathedral Santiago de Compostela in Galicia, North-West Spain. There are a variety of different routes across Europe but the most popular is the Camino France
The Camino de Santiago (The Way of St. James) is a world-famous historical pilgrimage to the cathedral Santiago de Compostela in Galicia, North-West Spain.
There are a variety of different routes across Europe but the most popular is the Camino Frances (The French Way) which has been featured in many recent books, films (highly recommend 'The Way' on Netflix) and documentaries, popularising it even more. The full route spans 790km and takes around one month to complete.
The Camino Frances starts in the French Pyrenees in a small town called St Jean Pied de Port. From there it meanders through breathtaking landscapes, historic towns, vinyards and even a few large cities. The second most popular route is Camino Portuguese which starts in Lisbon Portugal and travels up to Porto and then up into the north of Spain. There is also the coastal version of this route which as the name suggests, takes you along the coast of Portugal into Spain.
The third most popular is the Camino del Norte - an 865km walk through Northern Spain; the Basque Country, Cantabria, Asturias, and Galicia. Other less well known routes include the Camino Primitivo, Via de la Plata, Le Puy Camino, Camino Finisterre and Camino Ingles.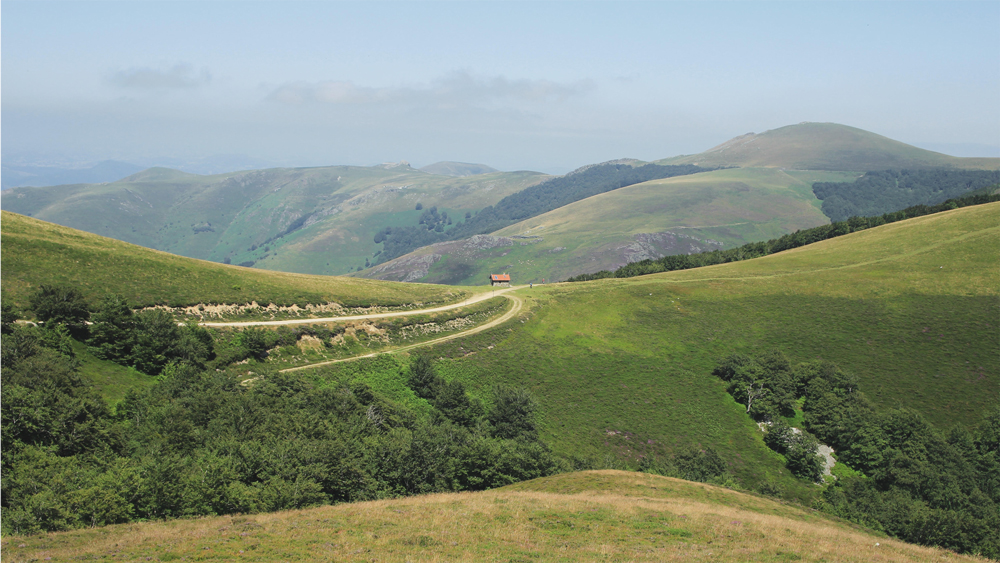 Thinking of heading on the Camino De Santiago this year? Here are our top gear picks to ensure the best experience possible:
1. Backpack For Women - DEUTER FUTURA 28L SL WOMENS HIKING BACKPACK
Comfortable in every terrain: this light and functional top-loader for women is perfect for longer day hikes, mountain tours or via ferratas. The new ergonomic Aircomfort Sensic mesh back system makes the Futura light. It hugs the back comfortably with its new fit and provides maximum ventilation.
Backpack For Men - OSPREY STRATOS 34L MENS HIKING DAYPACK
The supremely ventilated, featured and durable Stratos Series features adjustable torso lengths for improved fit and comfort with updated aesthetics, the Stratos 34 is the go-to choice for those who prefer panel-loading organization on everything from short day hikes to lightweight overnights in the backcountry no matter how far, or near.
2. Trail Shoes - SAUCONY GUIDE ISO 2 TR MENS TRAIL RUNNING SHOES
The new Guide ISO 2 TR allows you to seamlessly transition across a range of different surfaces. Easily take your walk from the trail to the road.
3. Lightweight & Quick Dry Towel - MATADOR NANODRY SHOWER TOWEL
This shower-sized packable towel is ultra-light, super absorbent, and quick drying. The NanoDry Towel stays fresher for longer thanks to an antimicrobial fabric coating. Silicone travel case with carabiner keeps your towel separate from the rest of your gear. Clip to or toss in any bag and hit the road.
4. Hiking Poles - BLACK DIAMOND DISTANCE CARBON FLZ LIGHTWEIGHT HIKING POLES
The Black Diamond Distance Carbon FLZ is a premium pole for fully adjustable, folding performance. Combining ultralight carbon construction with Z-Pole technology and FlickLock® adjustability.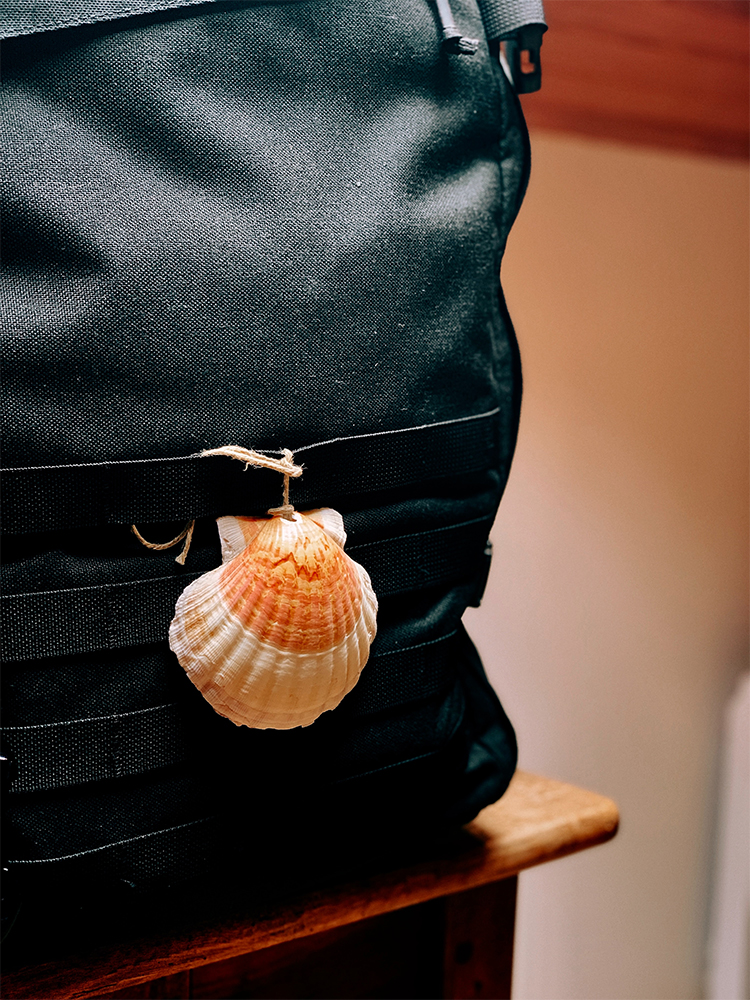 5. Hiking Sandals - TEVA HURRICANE EVERYDAY SANDALS
We gave the iconic Hurricane XLT a fresh comfort upgrade, outfitting it with soft heel-strap padding and a new, modern sole featuring even better traction than before.
6. Head, neck and wrist multifunctional garment - BUFF MULTIFUNCTIONAL GARMENT
Buff, the original multifunctional headwear. Once upon a time there was a keen off-road trials motorcyclist from Spain, who realised there was a need for a multifunctional garment that could be worn on and around his head, neck and wrist while out riding in any and all conditions. Perfect for wiping sweat from your brows on the trail!
7. Base Layers - 360 DEGREES ADULTS THERMALS
Active Thermals have an ergonomic cut and are constructed with non chaffing flatlock seams. They deliver a close fit and free movement in a warm and comfortable baselayer.
8. Ultra Light-Weight Race Tee - WILD EARTH MENS RACE TECH TEE
Take 2 of these, one for the day (wash it) then let it dry overnight! The performance of the material is simply outstanding. It has been designed using ultra light-weight Resistex Carbon fibre fabric to keep you cool and dry no matter the conditions. The feel and performance of this singlet are completely unique. Unlike anything you've ever worn before.
9. Polarised Sunglasses - GOODR SUNGLASSES
No slip. No bounce. All polarized and all fun! The Goodr sunnies are a classic shape with new levels of style and performance. Designed to look good and fit comfortably on your face whether you're hopping over flames or flippin' tires.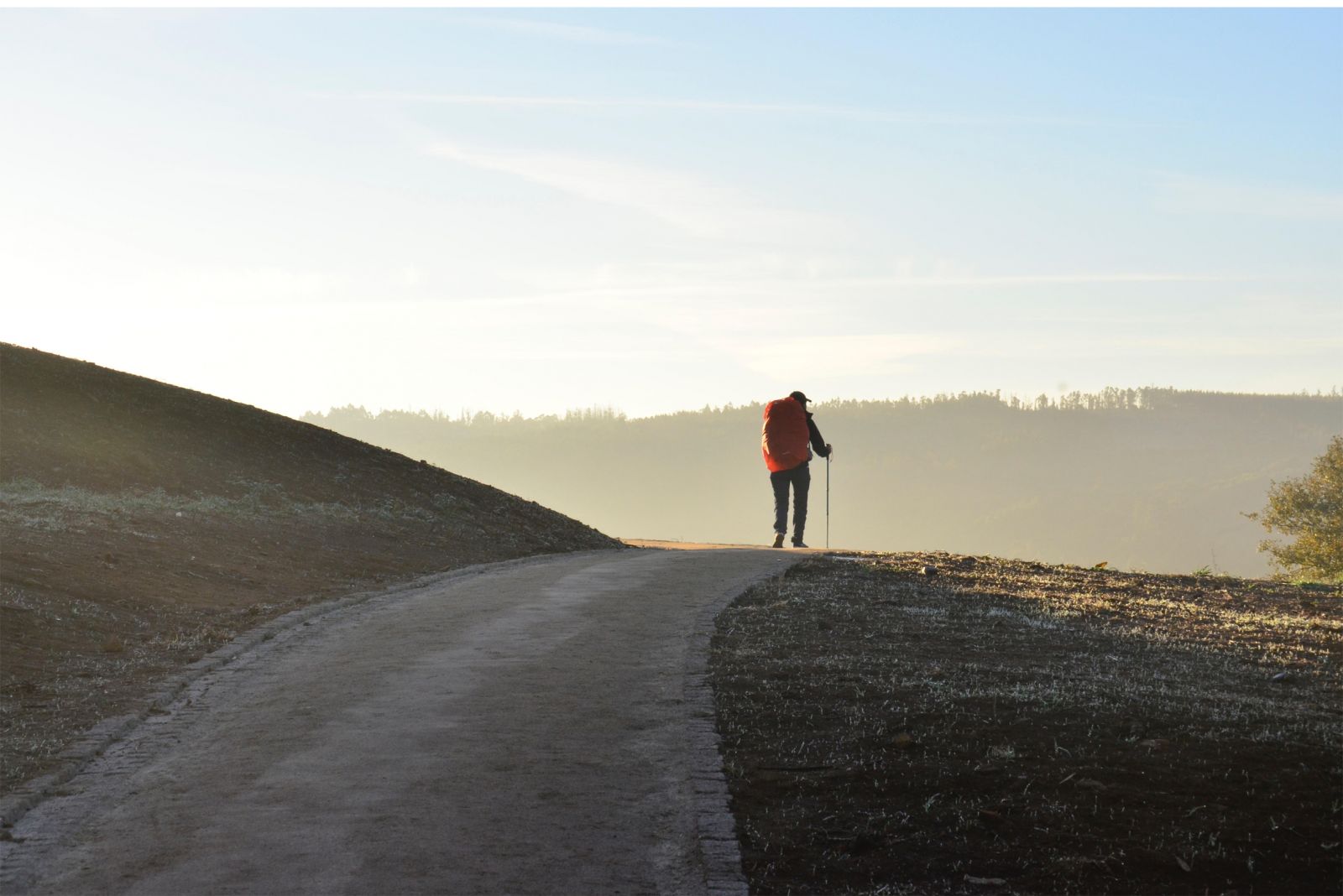 10. Rain Jacket - RAINBIRD GOSTOW UNISEX WATERPROOF PACKABLE RAIN JACKET
The Unisex GoSTOW jacket delivers bright rainwear in the most compact size. Easily fitting into a handbag, school bag or briefcase, the GoSTOW will keep you dry and protected in the most unexpected downpours.
11. Silk Liner - SEA TO SUMMIT SILK TRAVELLER WITH PILLOW LINER
Made in Australia, the classic backpackers and 'rough travel' sleep liner. This liner is perfect for the albergues and great protection against bed bugs while staying in questionable hostels. Versatile pillow insert for improvised head support wherever you doss down for the night.
12. Warm Down Jacket - MAC IN A SAC POLAR REVERSIBLE INSULATED DOWN JACKET
Polar Down Filled Reversible Packable Jacket. A lightweight packable duck down jacket (RDS certified). Ultra light puffer style, perfect for when the weather takes a turn for the worst.
13. Eye Patches - SEA TO SUMMIT TRAVELLING LIGHT EYE SHADE
The Travelling Light Eye Shades are a must for weary travellers, who want to catch some valuable sleep on the trail. The adjustable strap ensures a perfect fit whatever your head shape or size, keeping you in the dark - even if someone turns the hostel light on in the middle of the night!
14. Phone Battery - BIOLITE CHARGE 10 USB WATERPROOF POWER BANK
The BioLite Charge Series features an ultrathin and durable stainless steel design to bring you power that crosses over from the backcountry to everyday carry. The silicone gasket makes the Charge 10 dunkproof, ready for spills or unexpected rain. The Charge 10's 2600mAh power supply can charge a full phone, lights, or any other gear you need to keep your day going.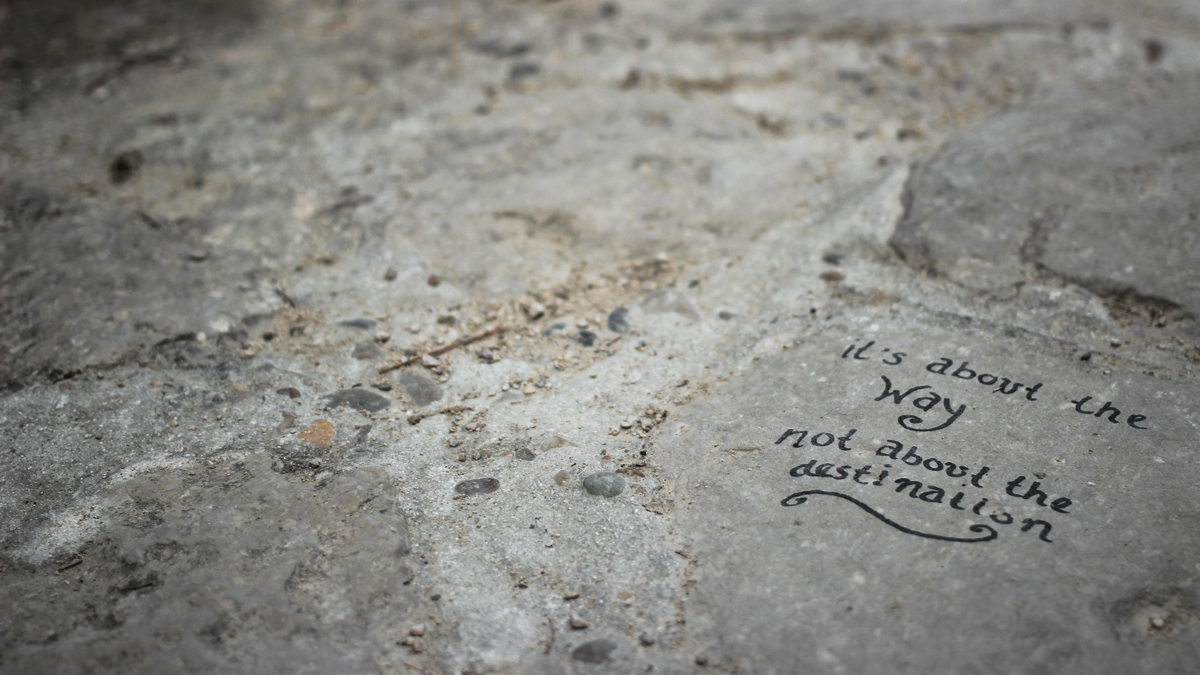 15. Dry Bag - SEA TO SUMMIT LIGHTWEIGHT DRY SACK
Sea to Summit Lightweight Dry Sacks are incredible. You can squash these into spots ordinary heavy dry bags won't go. They are light enough to take backpacking to ensure your gear inside your pack stays dry in heavy rain - take your clothes into the albergue shower room without worrying they will get damp! Suitable to keep contents dry in any wet situation where the bag is not submerged.
16. Carabiners - SEA TO SUMMIT ACCESSORY CARABINER 3 PACK
These are perfect for hanging any excess gear like shoes, water bottles or wet items that need to dry while you walk!
17. First Aid Kit - AMK 0.3 ULTRALIGHT & WATERTIGHT MEDICAL KIT- 57 GRAMS
This is our lightest first aid kit weighing in at a mere 57g! It offers basic wound and blister management supplies in a waterproof and ultra lightweight bag. Perfect kit for the Camino!
18. Toe Socks - INJINJI SOCKS
Say bye, bye to blisters with these genius socks. With each toe protected, skin-on-skin friction is completely eliminated protecting your foot from blisters and hot spots. Each toe is wrapped in sweat-wicking material so your foot will be drier and therefore more comfortable than in traditional socks!
19. Water Bottle - GRAYL GEOPRESS PURIFIER - VISIBILITY ORANGE
This sure does make for the perfect talking point on the Camino! The Grayl water filter purifies water in eight seconds, making 710 ml of safe, clean drinking water anywhere in the world. You can tap into the world's water sources and safely drink from sketchy spigots, hotel sinks, murky rivers, wells or lakes. GEOPRESS protects from global waterborne pathogens (virus, bacteria, protozoan cysts), pesticides, chemicals, heavy metals, and even microplastics!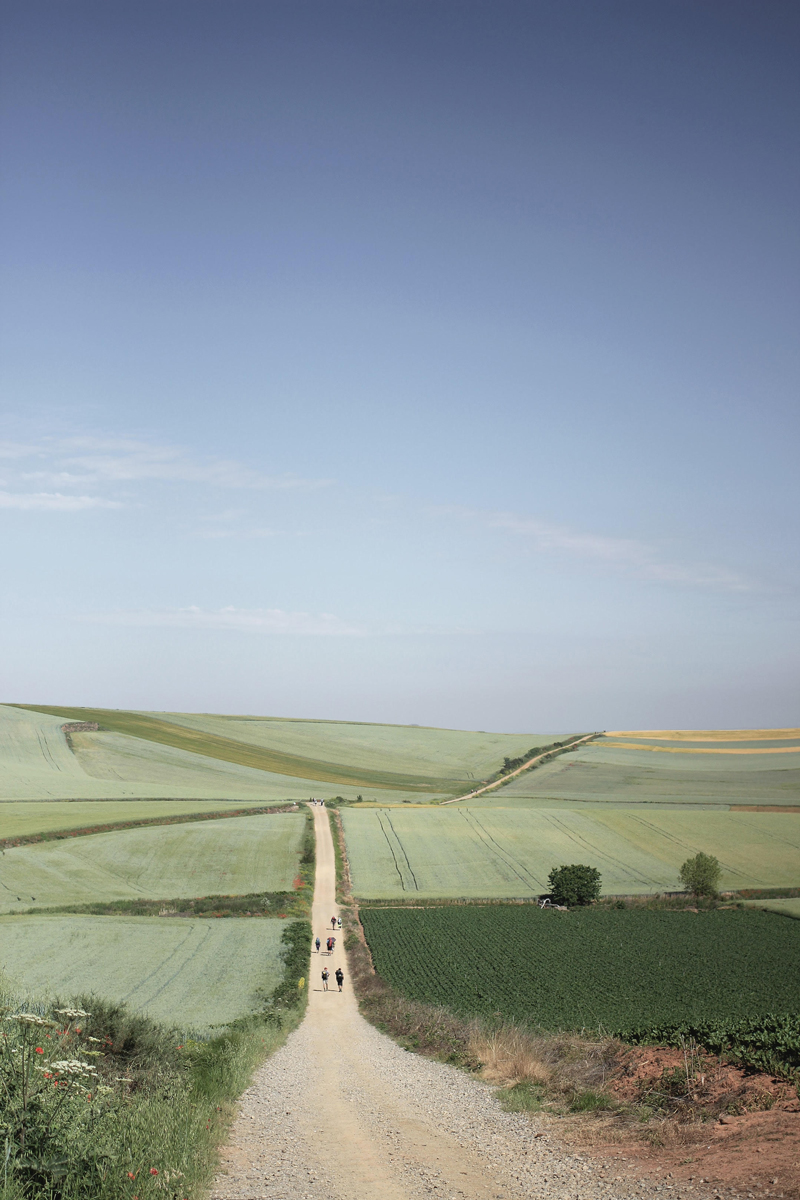 20. Night Bag - ESCAPE ARTIST ECO DRAWSTRING BACKPACK
This makes for the perfect bag to take out with you when you're wandering the streets in the evenings or heading to the grocery store to collect some supplies.
21. Ultra Light Running Shorts
Feel free during your journey. The agile short is lightweight and highly breathable. Available in multiple prints, this is a great short that will see you through the trails with style.
If you plan to walk the Camino this year and would like to share your story with us, email lauren@wildearth.com.au.