To have the best trip with your pooch you have to be prepared. Here is what we have learned from travelling Australia the last year with our two dogs.
Camping is one of the greatest things you can do for your soul and there is nothing greater then being in the great outdoors with your furry friend by your side. Seeing them exploring new and exciting places with you - cuddling up by the fire at night and meeting lots of new friends.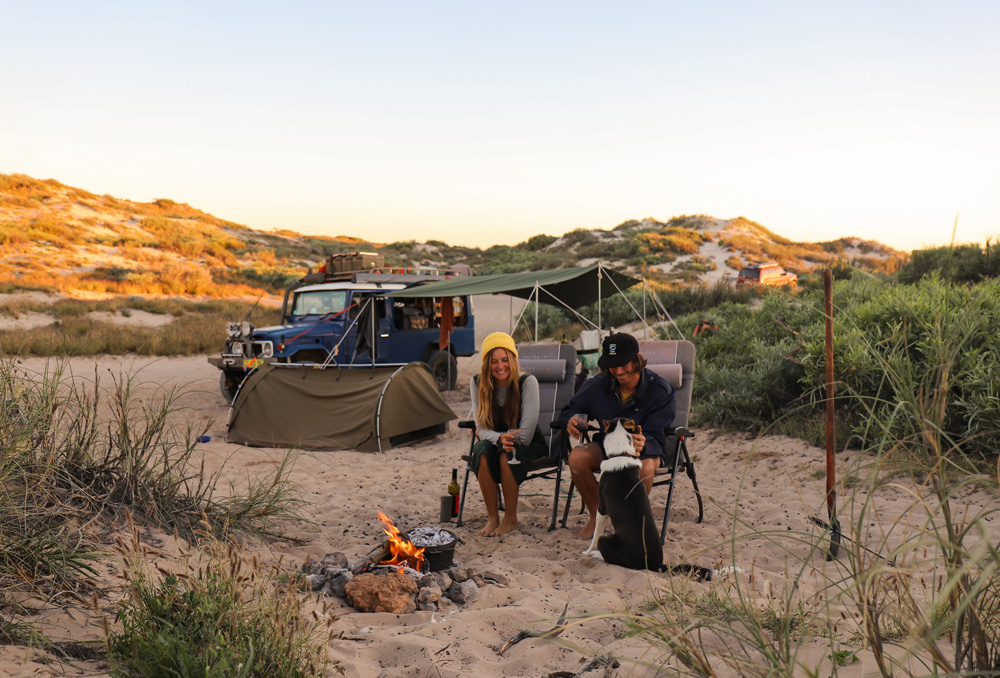 Do your research
One of the first things you should do is research the area you want to go camping with your dog. Check if you are allowed dogs, what rules apply i.e if there is off leash areas, will there be clean drinking water available and is there any known baiting - especially in remote areas. While we have been traveling Australia, we have used a amazing phone application called 'Wiki Camps'. It shows you all the free camps and caravan parks in the area that allow dogs. Along with dog friendly beaches, parks, hikes and rivers!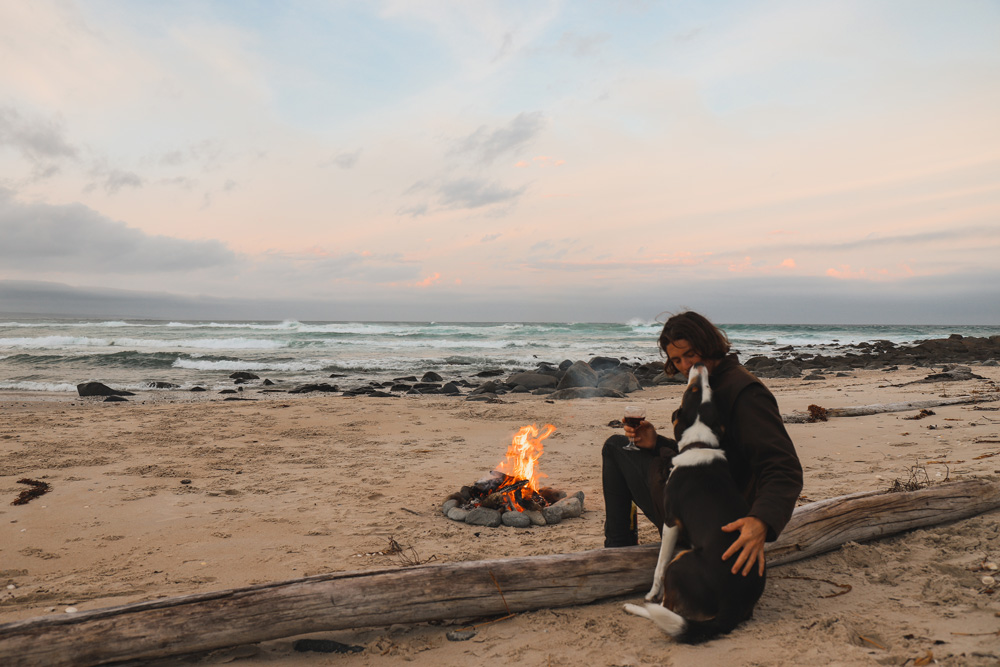 Flea and Tick prevention
Australia is full of different types of fleas and ticks that can harm your furry friend. There are three types of ticks in Australia - Bush, Brown and Paralysis. The Paralysis tick being the most dangerous parasite for dogs. It is really important to keep your dogs up to date with a protection treatment. We use a once a month tablet by Nexgard, its been really great camping and we have never had any problems. Keep in mind even if they are protected - you should check their fur daily, especially after bush walks.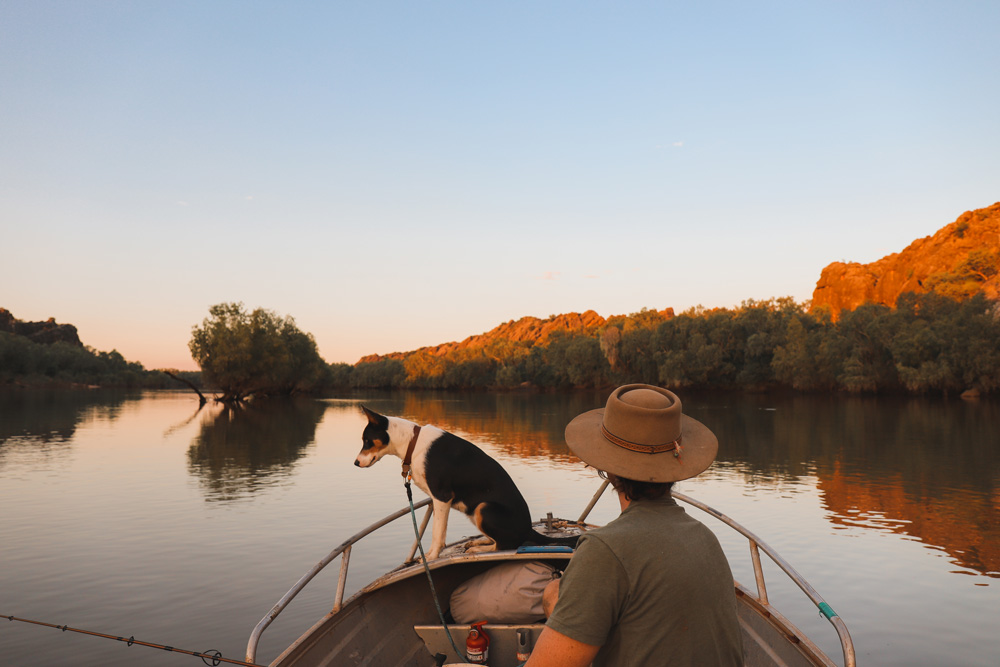 Food
Another thing that is very important to your dogs wellbeing while camping is food and water. Different dog breeds vary of how much food they eat, some like to eat once a day and others twice ( along with treats of course!). We like to measure out how many times they need to be fed on the trip and put it into a big container. That way we aren't taking to much or too little. Always pack extra water in for your dog, they get really thirsty after big adventures and some camp sites don't have water available. We always have two collapsible dog bowls - they are a dream for traveling. They are so easy to pack and light enough to put into your backpack for hikes!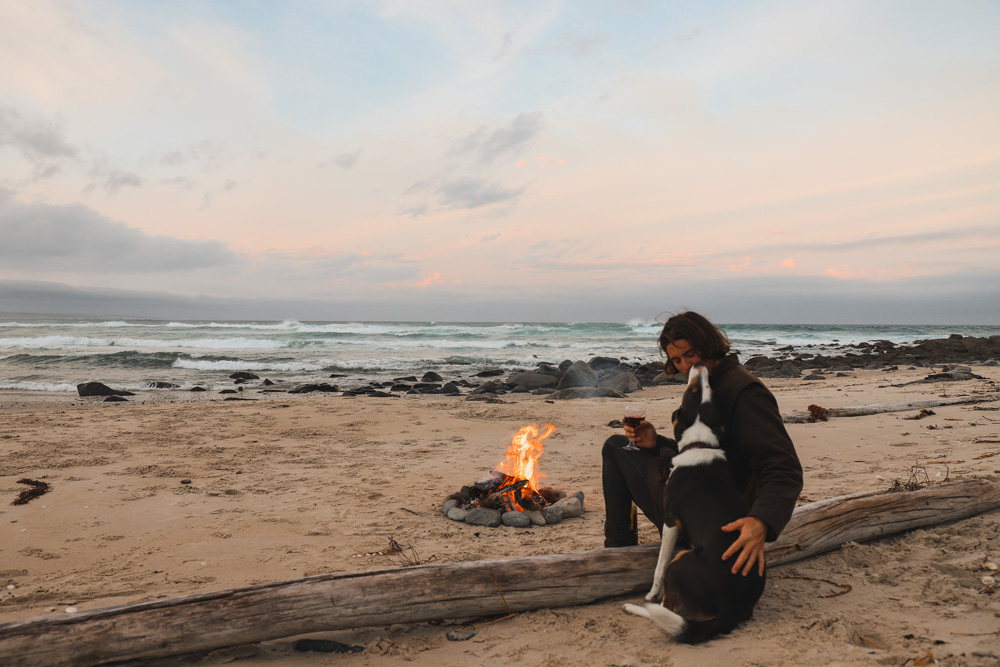 National Parks
Dogs unfortunately are not permitted in National Parks. However, there is still so many amazing spots you can take your dog that are just as good as National parks and sometimes better - with less crowds!
If you are thinking of exploring one on your trip, there are a lot of options of getting your dog looked after for a day or two. There are dog kennels in most towns that you can drop them off at while you explore a National Park. If your don't like the thought of kennels, there is a great website called 'Mad Paws' - its dog sitters from all over Australia that love to look after your pets in their own home, from as little as $20 a night!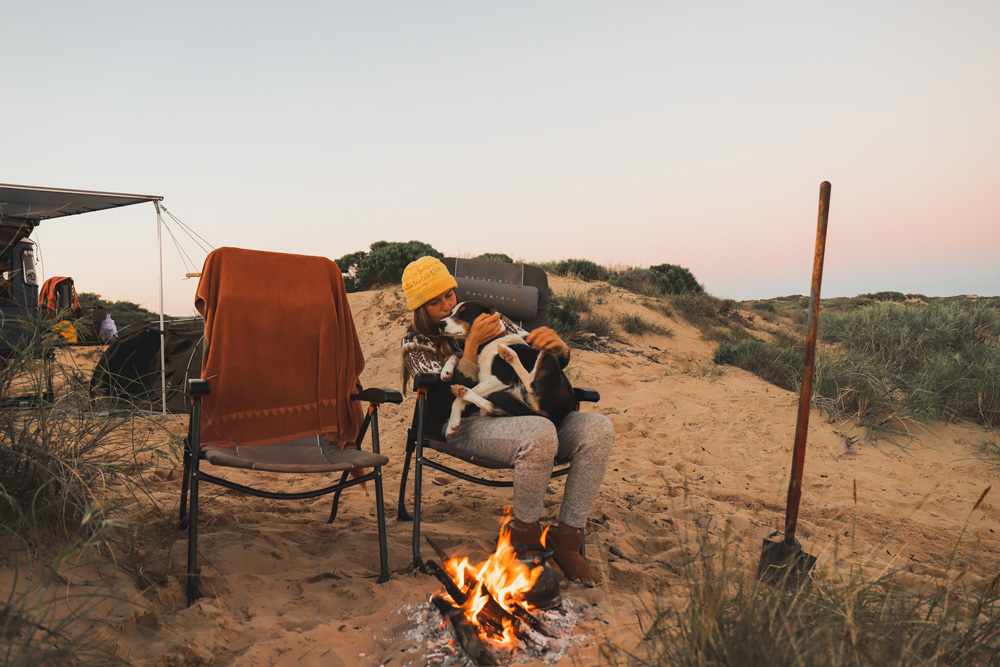 Our doggie camping essentials
Food & Water

Collar with Tag/Microchip

Lead

First Aid Kit

Poop Bags

One toy or chew

Collapsible bowl

Dog towel

Bed
The great outdoors is waiting for you and your furry friend…go get exploring!