Wild Earth Hiking Ambassador Kate Donald Reviews the Sea To Summit Flame 4 FMIV.
Unzipping the tent door, unsure of what the morning may hold, the first sign of the sun can be seen in the distance with a soft yellow haze sneaking over the mountains. The smell of coffee soon fills the tent, as pastel hues dance across the sky. The sunrise can be enjoyed all from the comfort of your own bed. Buying poor quality hiking equipment can entirely break this experience. When it comes to overnight hiking there are four pieces of equipment that you can't skimp on. These items get coined 'the Big Four'; tent, hiking boots, backpack and sleeping bag.
After months of deliberation, I finally upgraded my sleeping bag to the Sea to Summit Flame 4 FMIV. The first winter overnight trip with the Flame quickly reminded me why it's worth investing in a premium product.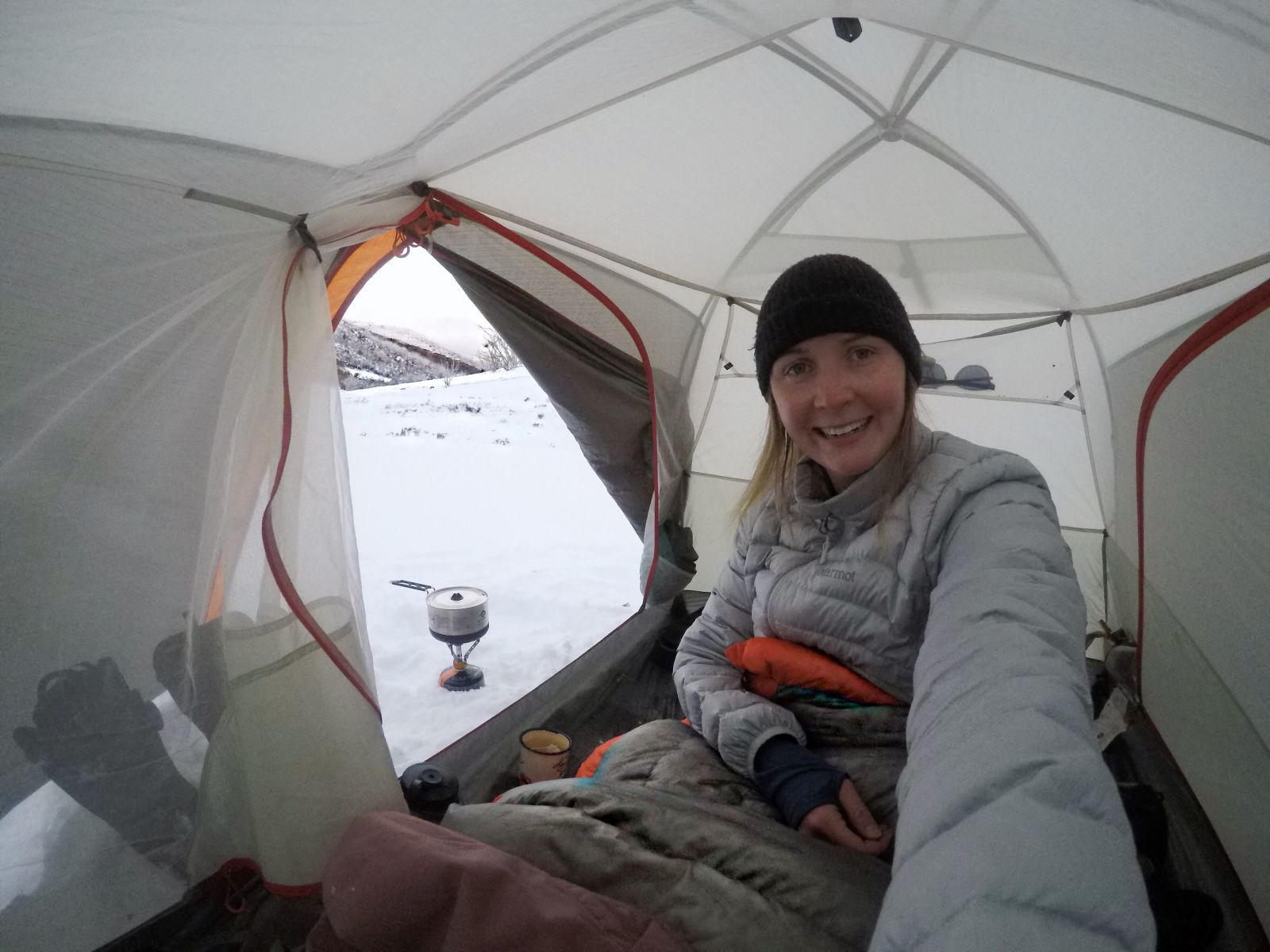 The Flame 4 is the female-specific partner to the Sea to Summit Spark 4 SPIV sleeping bag. Typical of a woman's figure, it is narrower at the shoulders and wider at the hips when compared to the Spark. With a comfort temperature rating of -10°C, yet weighing in at less than 900g, it is one of the lightest winter sleeping bags on the market (male and female bags inclusive). As a cold sleeper, this bag has kept me toasty warm inside a three-season tent during snowy conditions, even at temperatures lower than -5°C.
Loft rating of a sleeping bag can be a little confusing but can be explained simply; The more loft a sleeping bag has, the 'snugglier' the hug. With an 850+ loft, that is exactly how it feels sleeping inside the Flame 4, warm and cosy. The down feels plush around my entire body thanks to the full box baffles that prevent down migration that can cause cold spots in the bag. The ULTRA-DRY down water- repellent treatment not only protects the down from external moisture but also any condensation created from the inside.
The 10D Nylon shell and 7D lining fabric indicate a super light, compactable bag that feels soft and silky to touch. Packing down in the lightweight Ultra-sil Nano compression stuff sack, the bag condenses to a similar height as a Nalgene bottle and approximately double the width. To preserve the life of the down store the Flame in the soft storage box, provided by Sea to Summit.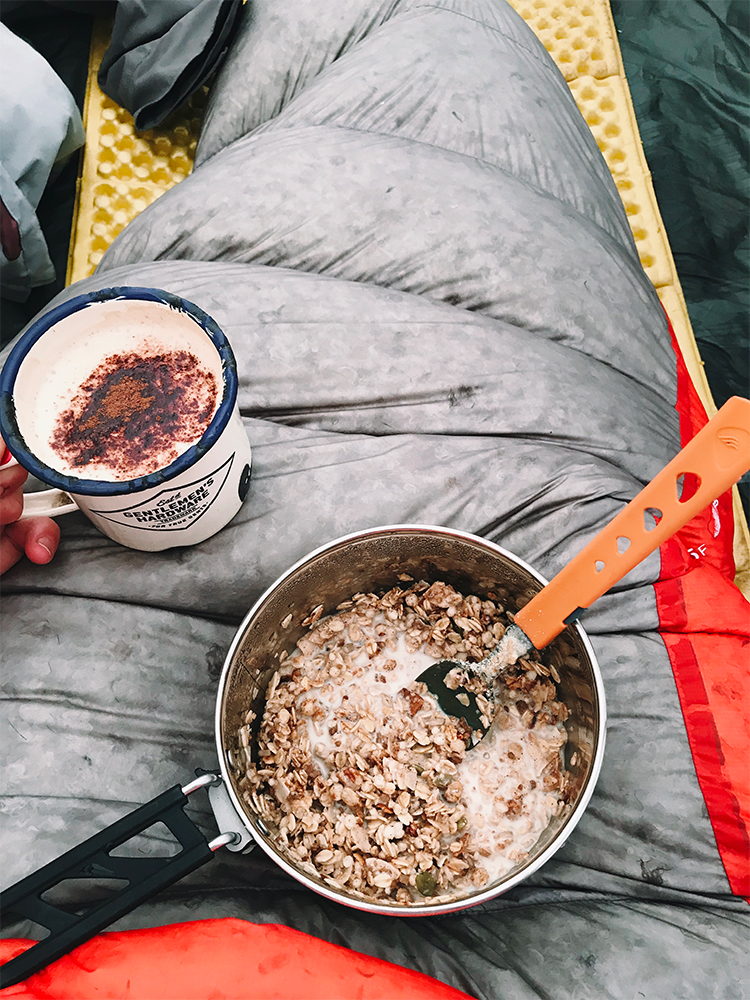 The extra cost of a quality sleeping bag may seem overwhelming at first, but the comfort of a good nights sleep is priceless in the backcountry, well exceeding its price tag. The Sea to Summit Flame 4 is an investment piece to keep you warm for many more winters to come.
Follow Kate on Instagram at @katealice for more hiking tips and adventures.