Capture the day with an inspiring hike, and make sure you have the right gear in your pack.
Regardless of whether you've been planning a day hike for months or you're scrambling to pack at the last minute, it helps to have a clear checklist of what you need for your adventure. Though there are a few exceptions, packing for a day hike is not too dissimilar to preparing for a multi-day epic, the only difference is you can generally travel lighter and faster. Though you may not have a tent or sleeping bag, you'll still need the essentials and add-ons if you want to be prepared for any weather or emergency.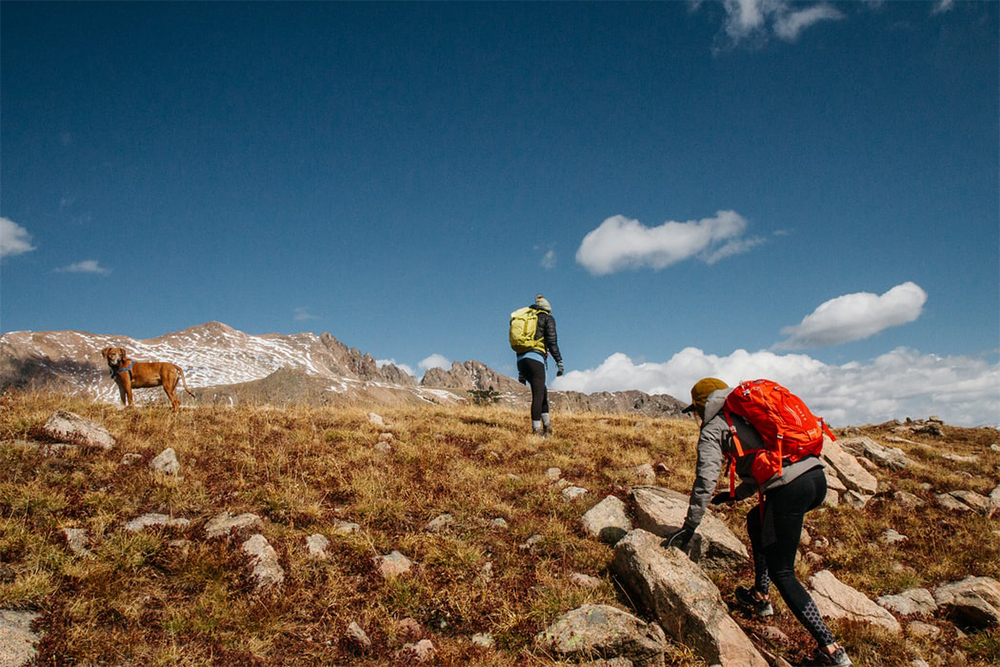 DAY HIKING CHECKLIST
EQUIPMENT CHECKLIST
THE ESSENTIALS
No matter the length or remoteness of the hike you decide to embark on, it is crucial you always have these essentials in your pack. As a bare minimum, these items will ensure you are prepared for anything nature throws at you.
GPS + Map/Compass - even if you feel confident on the trail it's important you can identify your location if you find yourself lost.
Headtorch - though you may be planning a day hike, things happen, and a head torch will be very useful if you get caught out in the dark.
Medical Kit - make sure this is easily accessible and comprehensive.
Knife/Multitool - perfect for fixing any equipment failures or making a spot of lunch!
Lighter/Matches/Flint - this is a must-have essential for anyone entering the wild.
Sunscreen/Zinc - protect your skin with good quality sunscreen that has a high SPF rating (50+).
Emergency Blanket/Bivy Bag - this is often overlooked but very important if you find yourself in an emergency situation.
Food - trail mix, protein bars and energy gels are great for light and efficient snacks!
Water - make sure you pack an adequate amount of clean water and regularly hydrate throughout the day.
Additional Layers - this could be in the form of a rain jacket or insulated puffy.
CLOTHING CHECKLIST
THE ADD-ONS
Personal Locator Beacon (PLB)
Trekking Poles - these are incredible at saving your lower-back and knees when things get steep.
Sandals - these are great for giving your feet a break from boots or for tricky river-crossing.
Gaiters - protect your shoes in sandy, muddy or snowy conditions.
Spare Socks - socks tend to get smelly and wet, so it handy to swap them out with a fresh pair.
Insect Repellent - nothing ruins a hike like getting bitten by bugs, so be sure to pack insect repellent spray or cream.
Water Purification Tablets - These allow you to have drinkable water from any source.
Toilet Paper/Trowel - though its best not to do your business in the woods, sometimes nature calls… so you might as well be prepared.
Tea/Coffee - a nice addition to a day-hike is a warm drink with a great view!
Sanitary products - be prepared for anything with a small ziplock bag of sanitary essentials.
Hiking Book/Guide - get some inside knowledge on routes, trailheads, seasonality and obstacles to avoid with a comprehensive guide book.
Planning to head out for a day-hike? Be sure to let a loved one know about your hiking plans and share the adventure with us, by tagging @wildearthaustria and #wildearth for a chance to be featured!