Wild Earth Ambassador, photographer, hiker, and Tasmanian local, Hamish Lockett gives us his picks for the top 5 day hikes in Tasmania!
1.

Cradle Mountain Summit, Cradle Mountain - Lake St Clair National Park
A 6-8 hour return walk from the Dove Lake Car Park will take you to a view point of 360 degree views over the whole national park in the heart of Tasmania. Beginning with a short climb up marions lookout in a short time you'll see sweeping views over Dove Lake. The walk continues up past the famous Kitchen Hut shelter before taking a turn up the Famous peak of Cradle Mountain. The climb up the mountain involves some boulder scrambling and jumping from rock to rock before seeing some of the best views in Tassie!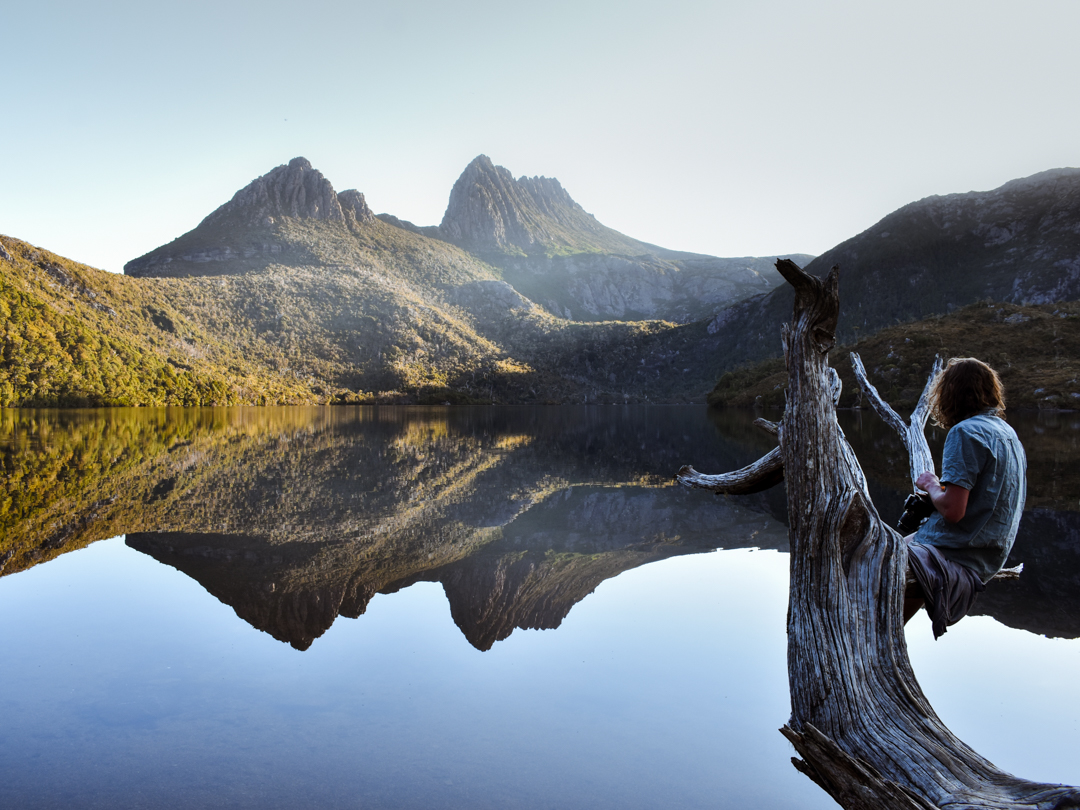 2.

Cape Hauy, Tasman National park
A 4 hour return walk from Fortescue Bay will take you out along one of the wildest and most rugged coastlines in the country. The walk begins by meandering its way through the Eucalypt forests before opening up into the wild coastlines of the highest sea cliffs in the southern hemisphere. Keep your eyes peeled for wild rock formations and maybe even a whale! By the way it's worth coming here early to watch the sunrise light up the cliffs!
3.

Russell Falls and Horseshoe Falls loop, Mt Field National Park
A nice short loop walk through the lush green rainforests of Tasmania will take you past two of the most majestic waterfalls you will ever see! Walking past towering man ferns and through lush greenery you'll never want to leave this beautiful place and the sound of birds and cascading waterfalls. Be sure to put this on your list when adventuring through Tasmania.
4.

Painted Cliffs, Maria Island National Park
Possibly my favourite short walk in Tassie! Catch a short 30 minute ferry ride from the Triabunna township on the East Coast of Tasmania to Darlington, Maria Island. Once there there's many short walks to choose from including the stunning Painted Cliffs. Take a short walk or even rent a bike and take a look at this amazing rock formation along the East Coast.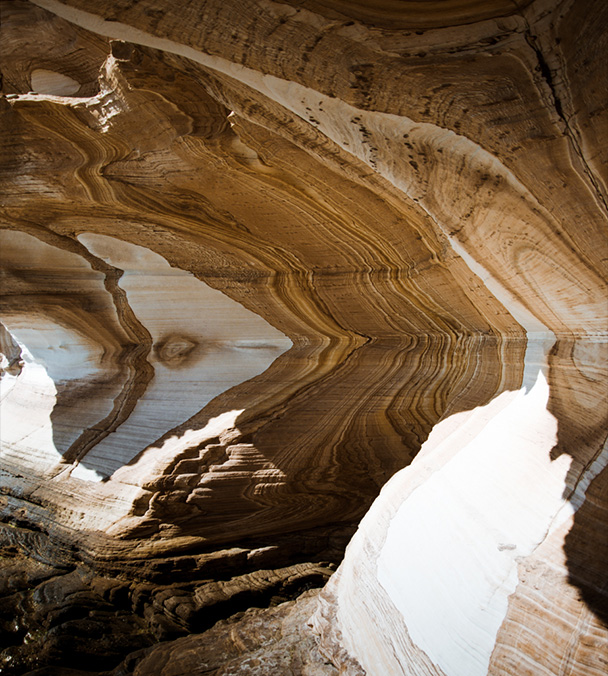 5.

Mt Amos, Freycinet National Park
From the Wineglass bay car park in Freycinet this walk is a 3 hour return walk. This walk might be the best bang for buck walk in Tasmania! After an hour and a half following the trail along granite boulders along side crazy rock formations you will be greeted to the massive view of the famous Wineglass bay. Be sure to pack your camera, it's one of the best ocean views you will see. Try and get there early to beat the crowds.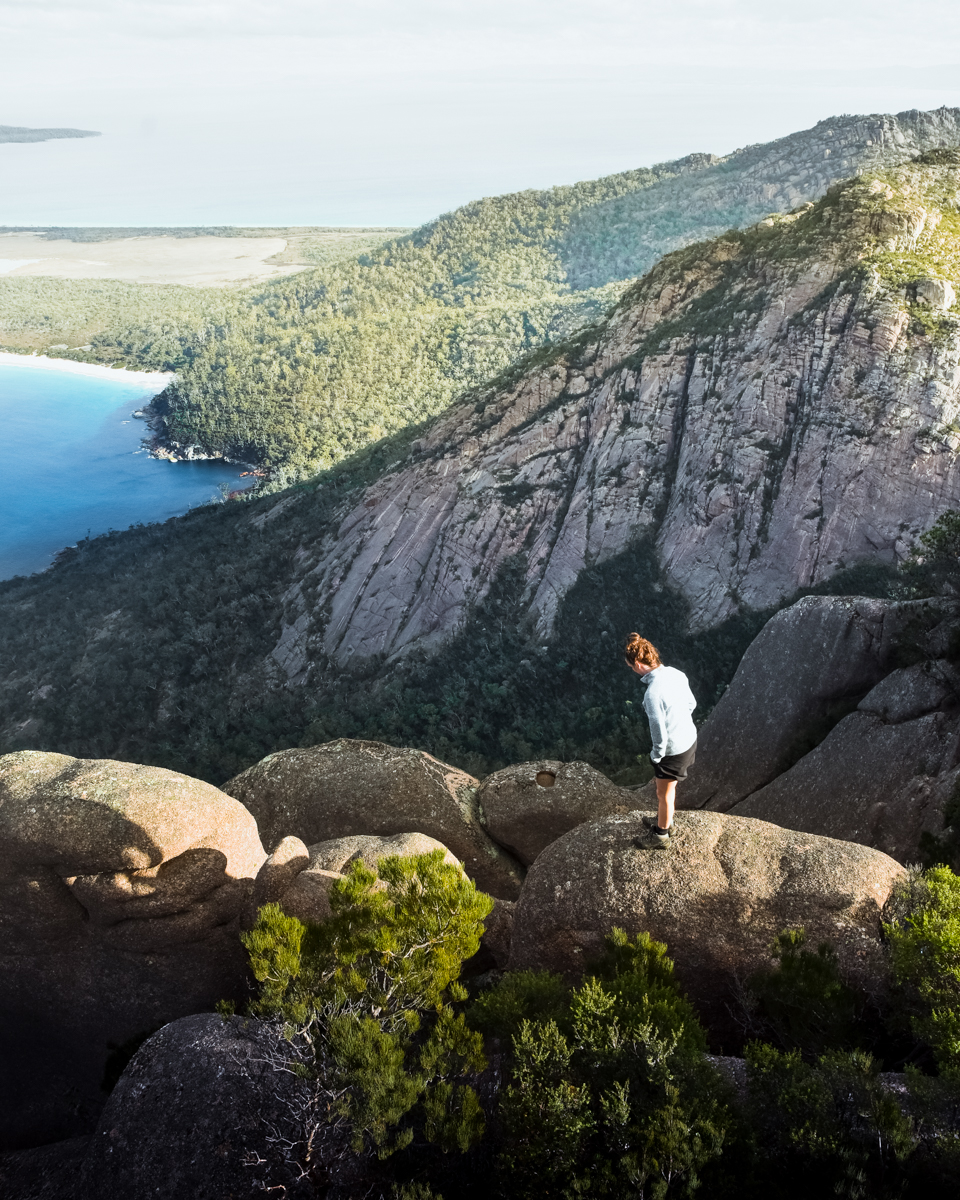 Top Gear Suggestions:
Follow
Hamish Lockett
on Instagram and check out more of his amazing adventures!