It's no secret that Australia is pretty darn beautiful, & with so many National Parks to visit, how are you ever going to know which ones to put at the top of the list? Well don't worry, we've done the leg work for you.
We've compiled a list of what we consider the top 6 (in no particular order) National Parks in Australia so all you have to worry about is who's going to look after your dog while you're out exploring them all!
1.

Lamington National Park, QLD
Now, you could say we are a little bias with this one because it's in our backyard here on the Gold Coast, but we truly think that Lamington National Park is one of the most beautiful areas in Australia. With over 21,000 hectares of ancient Gondwana Rainforest that stretches from Numinbah Valley down to the Border Ranges, this Scenic Rim treasure hosts adventures at every level. From experienced, off the map hikers to day-tripping tourists, Lamington is an immensely popular destination due to its relatively easy access, paved paths & proximity to the modern world. But don't get us wrong, there is some untracked & incredibly tough terrain out there for those who seek it. Not to mention the hundreds of beautiful waterfalls you can go find.
Access – Easily accessible by car, only 20mins from the Gold Coast
Grade – Varies depending on your adventurous spirit but plenty of easy options
Highlights – Ancient Gondwana rainforests, mountainous views, waterfalls, wildlife
Cost - Free
Activities – Hiking/bushwalking, trail running, bird/wildlife spotting, photography
When to visit – June to November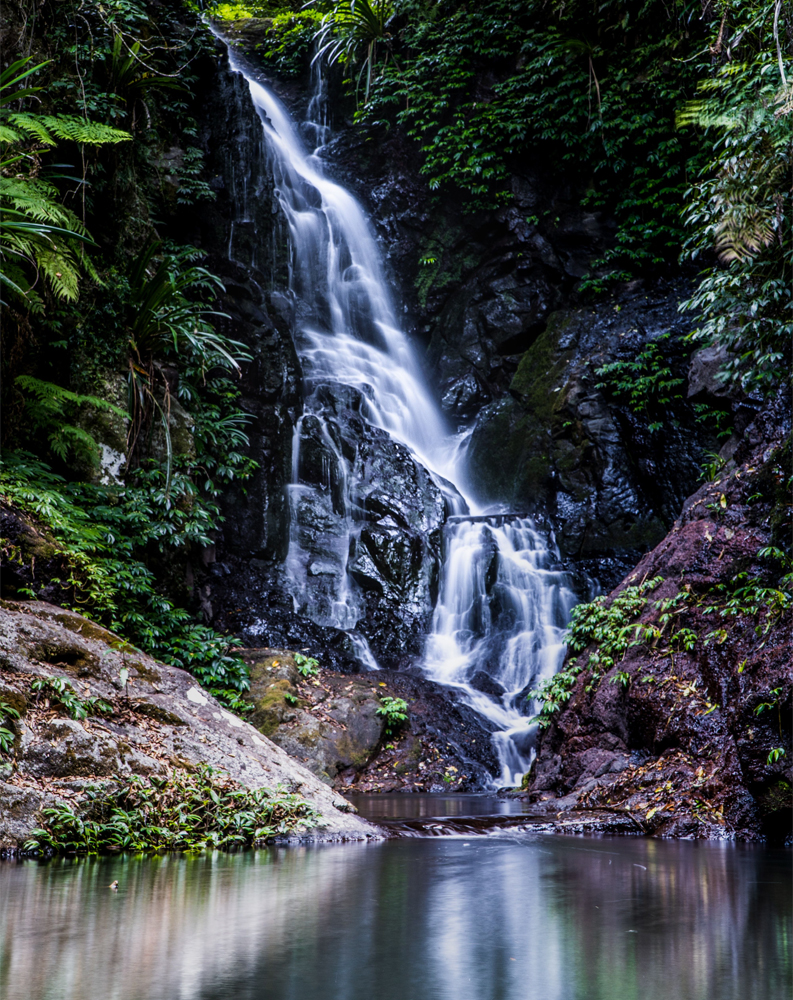 2.

Uluru-Kata Tjuta National Park, NT
What better place to make the list than the heart of Australia?! Being listed with the UNESCO World Heritage Sites for Natural & Cultural Landscape, if you haven't been here before we highly suggest you move it up the list of places to visit in your lifetime! Uluru-Kata Tjuta National Park is nothing short of magical, you can feel it in the air. The power & beauty this land possesses can only be done justice by experiencing it first-hand.
There is so much incredible history tucked around every corner of this ancient landscape & the formations that rise up out of the ground are unlike any other on earth. To walk amongst these monoliths is a humbling experience & one we highly recommend!
Access – Remote area mostly accessed by plane or capable 4WD 5hrs from Alice Springs
Grade – Easy to moderate. Hiking around Kata Tjuta being more moderate than Uluru
Highlights – Iconic natural monoliths, dramatic outback landscapes, incredible sunsets, cultural richness
Cost – Most things in Yulara are expensive being the only town next to one of Australia's most iconic tourist attractions, but costs can be offset if you have mobile accommodation (ie tent or van) & can cook your own food
Activities – Hiking/exploring, photography, cultural learning, bike riding
When to visit – May to September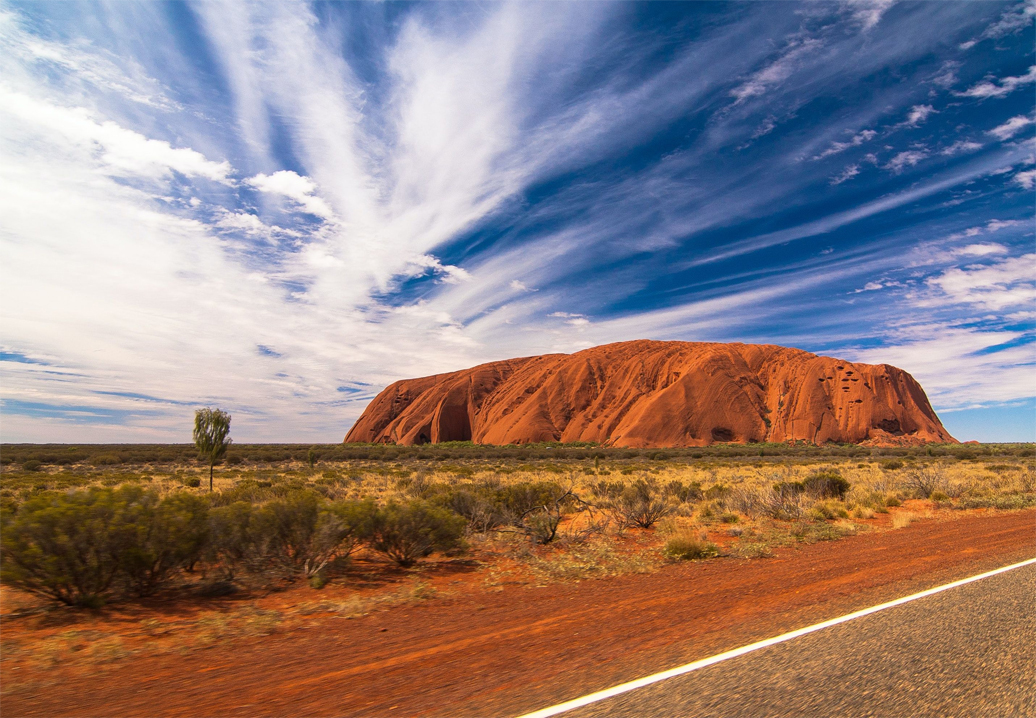 3.

Kakadu National Park, NT
Another one from the beautiful Northern Territory. Kakadu National Park is Australia's largest National Park! It covers almost 20,000 square km's (nearly half the size of Switzerland!) & encompasses more diverse landscape & natural points of interest than one could experience in a lifetime. Kakadu is home to the oldest living culture on earth & is dual World Heritage-listed for its outstanding natural & cultural values. If that doesn't wet the appetite, then nothing will!
The diverse landscape is made up of vast wetlands, thundering waterfalls, ancient rock art, breathtaking lookouts & incredible sandstone rock formations, there's something for everyone!
Access – Easily accessible by car, only a couple of hours drive from Darwin
Grade – Relatively easy with some moderate ground to tackle if you wish to venture further

Highlights – Diverse landscape, waterfalls, flood plains, cultural richness, rock art
Cost - Minimal
Activities – Hiking/bushwalking, bird/wildlife spotting, swimming, cultural learning, croc spotting, photography
When to visit – April to August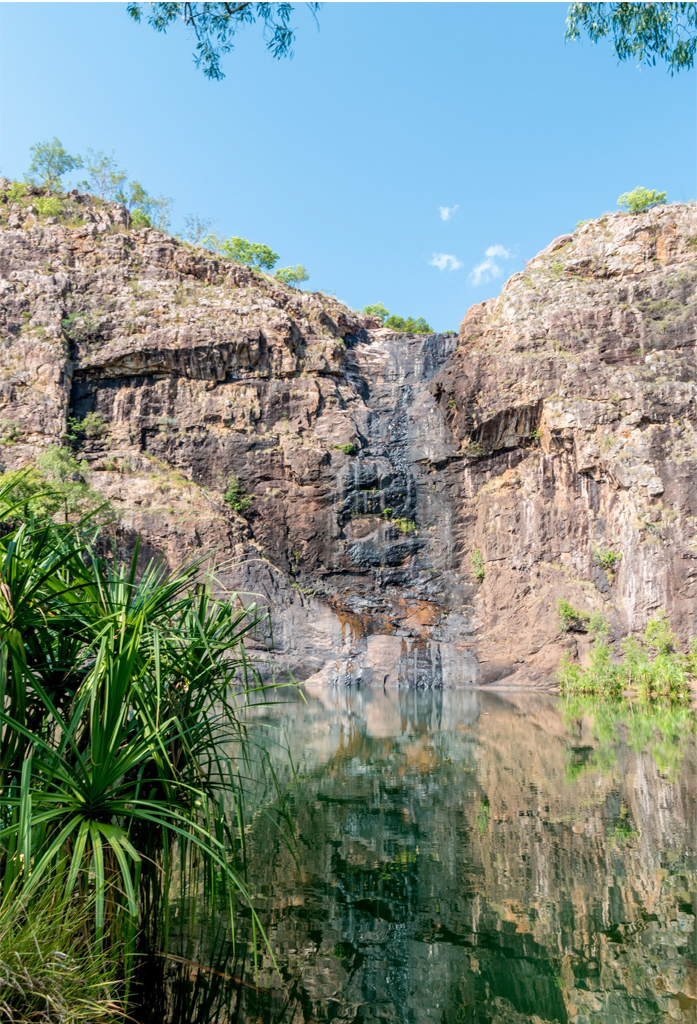 4.

Blue Mountains National Park, NSW
Right on Sydney's doorstep lies the Blue Mountains, part of the Great Dividing Range. This sandstone wonderland is a mecca for tourists & adventure seekers alike, with over 260,000 hectares of World Heritage-listed natural playground to explore. Being the most frequently visited National Park in NSW, it's not uncommon to have to deal with crowds in the more popular areas of the Blue Mountains. But because it's so vast, there will always be somewhere to go where you might not see another soul all day, you just have to go looking!
The towering golden walls & undulating landscape has turned the Blueys into a haven for adventure sport athletes. Hiking, base jumping, rock climbing, canyoning, trail running, mountain biking, high-lining, you name it, it's all happening here & at a professional level too. There are things to see both above ground & below ground with the major attractions being the iconic Three Sisters in Katoomba & the underground world that is Jenolan Caves.
If base jumping & canyoning isn't quite your thing, there are a heap of more relaxing offerings in the Blue Mountains for you unwind & kick the feet up whilst soaking in the majesty of another Australian gem!
Access – Easily accessible by car, only a couple of hours drive from Sydney
Grade – This place has the lot, from easy scenic walks to vertical scrambles
Highlights – Towering sandstone walls, plethora of activities to be had, scenery, epic sunsets
Cost - Free
Activities – Too many to list  (also, listed above)
When to visit – Year round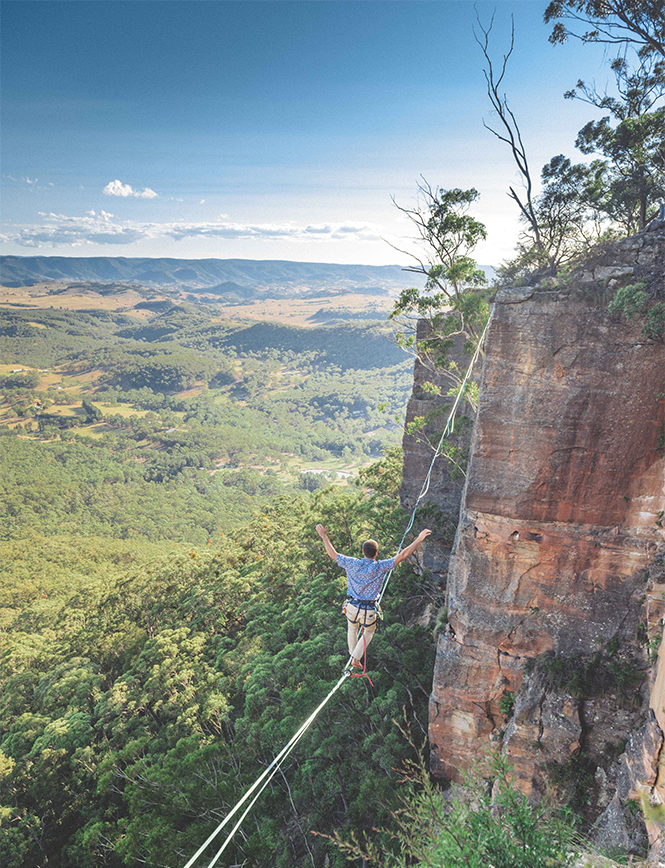 5.

Freycinet National Park, TAS
Now there are too many amazing National Parks to choose from in Tasmania but the stand-out for us has to be Freycinet National Park, the jewel of Tasmania's Eastern Coastline! Freycinet is a diverse coastal landscape that is popular for more than just the Instagram photo opps' overlooking Wineglass Bay from Mt. Amos. Beyond the lush white sands, you will find rocky coves & a spectacular granite mountain range. There is so much variety to this area, you can hike the entire length of the Freycinet Peninsular over three days via the Three Capes Walk, kayak to secluded beaches, enjoy the pristine beaches or even simply just cast a line or two. Oh, did we mention it's also home to some world class rock climbing at the Star Factory?
Tasmania is a beautiful place but if you only have time to visit one of its 19 National Parks, we reckon Freycinet is the one to experience! If you time it, you should get a good show as the whales migrate along the Tasmanian Coast.
Access – Easily accessible by car, only a couple of hours drive from Hobart or Launceston
Grade – Easy to moderate
Highlights – Scenic coastal & mountain views, beautiful turquoise waters, rock formations
Cost - Free
Activities – Hiking/bushwalking, bird/wildlife spotting, fishing, photography, kayaking/snorkelling, rock climbing
When to visit – November to April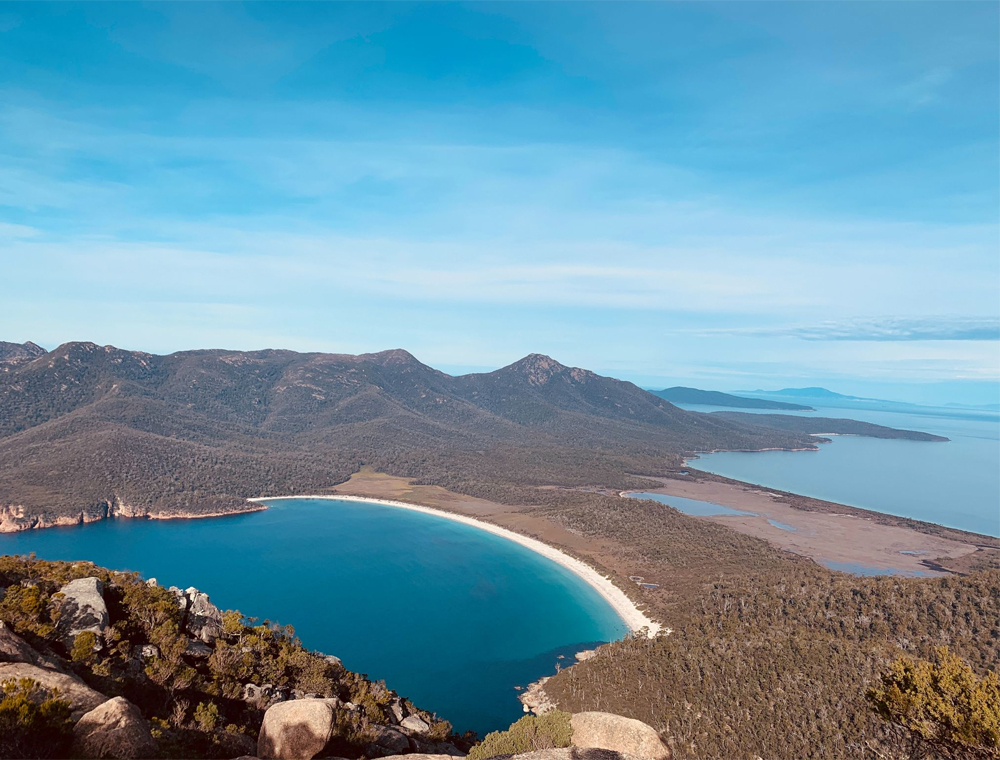 6.

Girraween National Park, QLD
The granite wonderland of Queensland! Girraween National Park is well known for its precariously balanced granite boulders, spectacular wildflower displays & diverse wildlife. Hiking & rock climbing are the main activities on offer in Girraween & it's no wonder why. The huge granite domes & outcrops have to be seen to be believed & the views from the high points are most certainly worth the trek. Home to balancing rock, the sphinx & turtle rock, visitors have been coming to this park for generations. It is a beautifully maintained part of QLD with less infrastructure than what you may come to expect from other National Parks in Australia, which adds to its beauty. Hiking up the first pyramid to watch the sun rise from the parks second highest point is a sure-fire way to start your day!
Being 1,000m above sea level, it can get cold (and even snow!) around Girraween but it can also get very hot in the summer months, so you best do your research & be prepared. When the weather is hot & the water is flowing, a dip in Bald Rock Creek is exactly what the Doctor ordered to sooth those weary legs.
If it's flora you've come for, the summer months are when the orchids flower but between us, when the wildflowers are in full bloom is what you want! During the springtime this grey granite landscape explodes with colour, from golden wattles to yellow, red & purple pea flowers, it is an incredible time of year!
Access – Easily accessible by car, only 3.5hrs drive from Brisbane or the Gold Coast
Grade – Easy to advanced
Highlights – Amazing views of the park, mind bending rock formations, native flora & fauna
Cost - Free
Activities – Hiking/bushwalking, bird/wildlife spotting, photography, rock climbing
When to visit – Year-round but Winter is ideal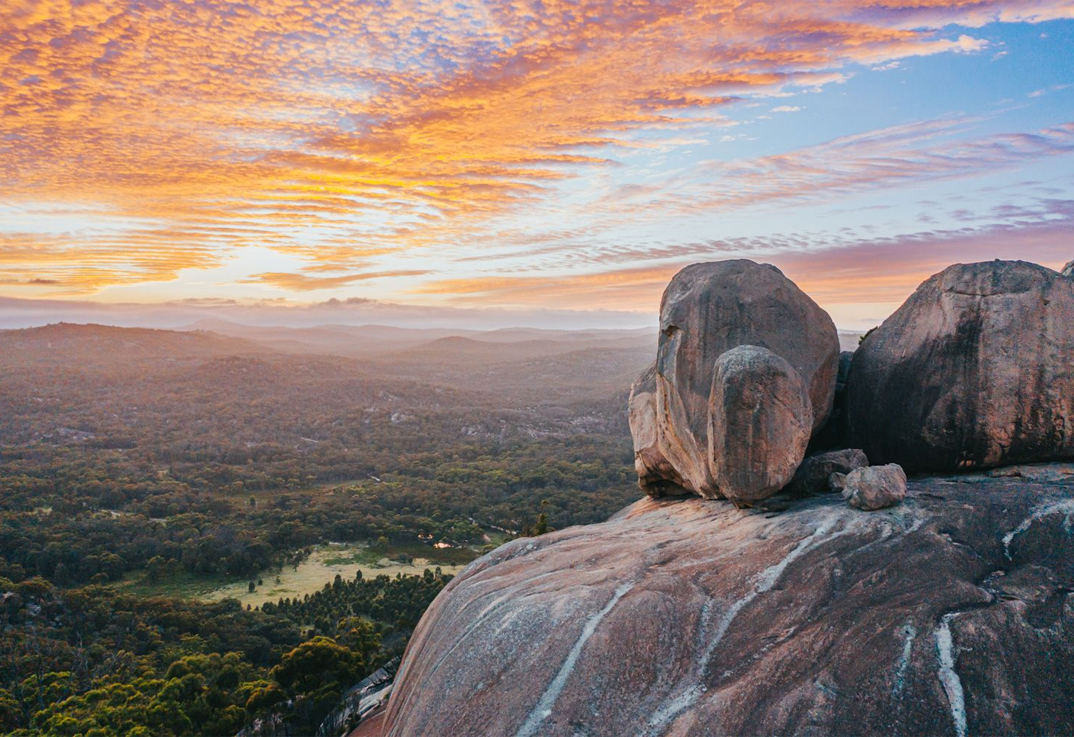 Out of the roughly 681 National Parks in Australia, compiling a list of the 6 best is no easy task, therefore if we've missed your favourite, be sure to let us know in the comments so that we have an excuse to go & experience yet another one of Australia's beautiful natural areas.
When you are enjoying these beautiful places (or any others for that matter) please remember that these places deserve our respect. National Parks are not somewhere to leave your rubbish, play your music or bring your dog. Do the right thing & preserve Australia's beauty.