Gift Ideas For The Outdoor Adventurer.
01.01.2015

If you're like us, you'll know the "1-month-out-from-Christmas" feeling all too well. If everything seems a little disorganised at the moment, never fear! Wild Earth has Christmas under control.
If you're here because you're building up your Christmas wish list – this is an ideal time to strategically link your loved ones to this page! And if you're here because someone's been dropping hints (and you're not an outdoor enthusiast yourself), it can sometimes be hard to know what to buy. We've put together some gift ideas that you probably haven't considered; so browse our suggestions below and make sure you give the outdoors lover in your life the gift of adventure.
---
Under $50
This hydration pack is perfect for hikers, trail runners, mountain bikers and anyone who wants to keep hydrated on the go! Its 2L tank holds enough to quench your thirst and the 400g pack means that, even when full, it won't weigh you down.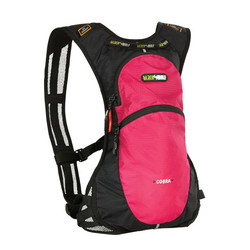 ---
$50 - $100
Have a 4x4 enthusiast in your family? These tyre deflators are the ideal gift! They are the easiest, most accurate way of decreasing tyre pressure; they are fully adjustable, made of 100% brass and the smallest tyre defaltors available on the market.They're also backed by a 5 year guarantee - no wonder they're one of our best selling products!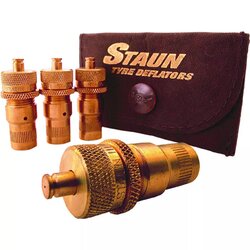 ---
$100 - $150
This gift is for those who need a little light in their life! LED Lenser headlamps are manufactured by Zweibrüder - the world market leader in LED metal flashlights. The innovative lens system on this particular model provides highly-focused long distance light that streams from a broad, circular low beam. Rechargeable batteries make this perfect for long trips and also minimise the cost of ownership and operation.
A classic gift for outdoor enthusiasts is a Leatherman – the original American mutli-tool. This particular model is the first ever, 100% one-hand-operable multi-tool. It has a host of screwdrivers and knives, as well as potentially life-saving inclusions such as wire cutters, spring-loaded pliers and an oxygen tank wrench. This is 16 gifts in one!
---
$150+
This is an award-winning piece of equipment that packs a range of outdoor functionalities into an amazing piece of wearable tech! The Suunto CORE Outdoor Watch is an adventurer's best friend, providing elevation and atmosphere stats as well as sunrise and sunset times, a depth meter and weather trend indicator. This handy gadget is an incredibly thoughtful gift; it's stylish, functional and packed with a large range of features, all covered under a 24 month warranty. Click the image belwo to view the full range.
---
These gifts are perfect for all-round adventurers, if you're looking for specific gifts for climbers, hikers, campers or stand-up paddle boarders, you've also come to the right place. Follow the links to shop now!
If you need some more ideas, we've put together a gift guide that include gifts for her, him and even the kids!
---
Leave a comment