Easy at-home repair and maintenance tips for your trusty boots.
Whether due to a rough ascent or clumsy footwork your favourites boots may begin to reveal the marks of mile after mile on the trail. Though a good pair of hiking or running shoes should see you through hundreds of hikes, after prolonged and rigorous use they may begin to show some wear. We know how hard it can be to say farewell to your trusty shoes, so here are some at-home repairs and maintenance you can perform to get your shoes back to maximum performance.
1. Resoling your hiking shoes/boots
A torn sole may spell the end of your hike, but not the end of your boots! Use 'Gear Aid Freesole Shoe and Boot Repair' to re-glue or reinforce the sole of your shoes. It's a great idea to carry 'resole glue' in your repair kit, in case your shoes decide it's time to split.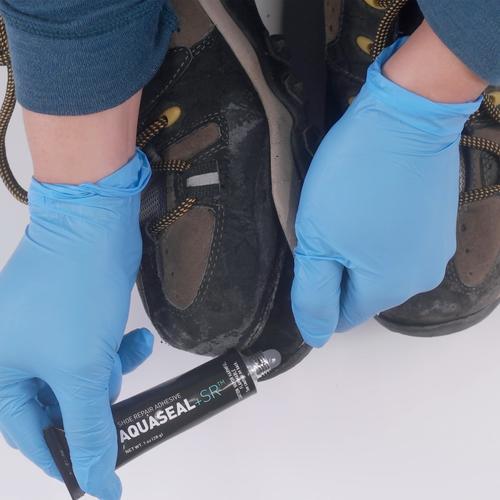 2. Waterproofing
Ensuring your shoes will keep moisture out is critical for reducing the chance of blisters and maintaining comfort. Though the water repellency of your shoes and boots will slowly reduce over time, when you begin to notice this it's time to treat them. Use 'Nikwax Fabric and Leather Waterproofer' to re-waterproof your hiking boots/shoes, allowing you to hike dry all day!
3. Rebuild worn down and add rubber
You may find that certain parts of your shoes wear down after prolonged use; often the heel or toe cap. This may vary from stride to stride but can easily be fixed by rebuilding the area with 'Gear Aid Freesole Shoe and Boot Repair'. This repair glue provides abrasion protection and added shock absorption, whilst also delivering structure to worn-down areas of your shoes.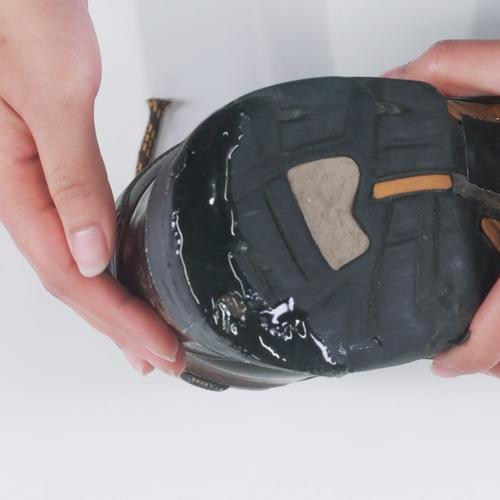 4. Clean
Sometimes all your faithful pair needs is a good clean. By doing so you can remove dirt and grime from the shoes exterior, restoring breathability and water repellency. Use 'Nikwax Footwear Cleaning Gel' to clean your boots or shoes, then allow them to dry completely before taking them back on the trails. To remove odour you can use 'Grangers Odour Eliminator', our simple sprinkle 'baking soda' in your shoes and allow it to rest overnight.
With these simple methods you can extend the life of your shoe and maintain their performance, saving your money and efficiency in the wild. So next time you're packing for an upcoming adventure, take the time to inspect your hiking boots for any wear that you can easily fix at home.